I can't remember ever seeing so many major astrology events all happening in a 16-day window!
The headliner is the third and final line-up of 2021's most powerful aspect, the mighty Saturn-Uranus square. We also have Venus turning retrograde … as she conjoins Pluto!
Jupiter makes a magical quintile with Uranus, then enters Pisces. We also have Chiron turning direct, a Gemini Full Moon, and the Winter Solstice chart. OMG! Get comfortable — we have a lot to talk about!
This forecast covers this half-month's most important astrological events. Also check out my award-winning This Week in Astrology audio podcast and YouTube video forecasts!
Click astrology graphics to see larger images. Some resource links may occur more than once. This is because many people link to a specific day's forecast from social media, and might not see an important resource link elsewhere on this page.
12/18 (Sat)
Gemini Full Moon
A Full Moon lights up the sky at 11:36 pm EST (27°28′ Gemini). Any Gemini Full Moon is great for release or adjustment in the areas of learning, teaching and communication. Also evaluate how much variety you have in your life, how much local travel you're doing, and your interactions with your neighbors and relatives.
Aspects
Saturn-Uranus Square
The epic Saturn-Uranus square is 2021's (and 2022's!) most important aspect, and I interpret it at length below on 12/24. I won't steal my thunder here, but you should know that the Full Moon gives this world-shaking square extra power. This is because the Moon makes a sesquare to Saturn and a semi-square to Uranus.
These are only minor hard aspects, but they do add fuel to this potent fire. If there's anything you want to release or adjust that relates to a Saturn-Uranus theme, this Full Moon empowers you to do it.
If you want to keep it simpler, you can use each planet independently. Uranus encourages you to be your authentic human self, follow your intuitive hits, and serve others using your special gifts that you most love to use.
Saturn invites you to be more mature, responsible and consistent. He would love to see you make the best use of your time, and, where appropriate, plan the work and work the plan. Finally, are you setting appropriate boundaries and sharing your wisdom with those who are ready to hear it?
Other Aspects
The Moon's tightest aspect is a Jupiter trine. This continues the theme of teaching and learning. Jupiter is associated with higher learning, and can be the professor, philosopher, guru or wisdom-giver. This aspect can also make it easy to do something unusual (Jupiter's in Aquarius) and adventurous!
Finally, this Full Moon quincunxes Venus and Pluto. This Venus-Pluto conjunction is important because Venus goes retrograde tomorrow, and will be energetically conjunct Pluto through the end of the year.
Once again, I don't want to steal the thunder from my 12/19 Venus retrograde forecast below. Let's just say that her themes of relationship, creativity and finance are massively amplified. Any adjustments you want to make in these areas are potently supported by this Full Moon!
Sabian Symbol
This Full Moon has a distinctive Sabian Symbol: "Society granting bankruptcy to him, a man leaves the court with mixed feelings."
Sometimes we're liberated from a burden, but continue to carry it inside. If this man feels guilty about not paying back his creditors, it's not doing his creditors any good! It's only weighing him down, and could limit his ability to prosper again.
We each have many subpersonalities inside us. Some of their traumas may make them feel bad when good things happen. It's good to have effective shadow work techniques to unburden these parts, then reintegrate them into your inner family.
There are many helpful ways to do this. One of my favorites is an extraordinarily effective method called Internal Family Systems Therapy (IFS). You can have my voice guide you through this process, step by step, in my Self-Guided IFS Course. It's part of my Awakening Plus membership for spiritual support.
Awaken, Heal and Thrive!
Kick your personal evolution into high gear! Awakening Plus offers you online spiritual and shamanic experiences … 450+ consciousness-shifting recordings … and life-transforming courses. This extraordinary membership also gives you community connection and personal support.
Ready to awaken, heal and thrive like never before? Click to learn more!
12/19 (Sun)
Venus Retrograde
Venus turns retrograde today at 5:36 am EST (26°29′ Capricorn). She'll turn direct again on 1/29 at 3:46 am (11°4′ Capricorn). Venus does this 6-week turnabout every 18 months.
Venus retrograde always deserves close attention. But this one deserves your scrutiny for another reason: Venus spends over half of this retrograde energetically conjunct Pluto! More on this in a moment.
A retrograde period is better suited for reflection than action. (Wait if you can, act if you must.) For starters, contemplate how you're doing in Venus' three main areas: relationship, creativity and money. You can also ponder other Venus-ruled areas such as aesthetics, harmony and justice.
Venus retrogrades entirely within Capricorn. This invites you to mull over your business relationships, earned income, and the role creativity plays in your work. Is your work situation fair and harmonious?
You could dig even deeper. Are your relationships as productive as you want them to be? If you're doing creative things, are you sharing them so that they can serve others?
The Venus-Pluto Conjunction
Venus is energetically conjunct Pluto in Capricorn for 7+ weeks, 11/22 through 1/12. (They'll join forces again for another month in 2022, 2/17 thru 3/14.) Their exact conjunctions are 12/11, 12/25 and 3/3/22. This extended dance, which includes the first 3-1/2 weeks of Venus retrograde, gives you lots of time to benefit from their life-affirming opportunities!
Relationships
Pluto likes to reveal the hidden truth, so this is a good time to scrutinize your important relationships. The energies of Pluto and Capricorn can help you more easily see your relationship dynamics unflinchingly, and from a more objective perspective.
Is a specific relationship helping you move toward your goals? Is it making you wealthier? (Wealth can be anything you value, not just money.) Is it helping you stand more fully in your power?
If a relationship isn't firing on all cylinders, this Venus-Pluto conjunction could stimulate challenge to show you what needs your attention. As always in such situations, you'll need to decide whether release or repair is the best strategy.
I recommend Nonviolent Communication to help you work through relationship issues, and my Healing Invocation (part of my Free Invocation Masterclass) to process your internal emotional wounds.
Career and Creativity
This conjunction is also tailor-made for career success! Venus is the planet of money, Pluto is the planet of wealth, and Capricorn is the sign of business. But be sure to exercise due diligence, since Pluto can bring both jackpots and wipeouts.
Finally, Pluto can supercharge Venus' creativity. It's a great time to dive into your artistic expression!
Pluto isn't squeamish, so don't censor yourself. It might be helpful to decide that your initial creation is for your eyes only. If your work wants to go in shocking or taboo directions, let it rip! You can decide later if anyone else gets to see it … or if you need to tone it down before it reaches a broader audience.
The #1 Astrology Software for Windows — at an Unbeatable Price!
SOLAR FIRE 9 is the world's leading astrology software for Windows. Earlier versions brought an unprecedented level of ease to casting and working with astrological charts. The current version adds many more calculations, extra convenience features, more interpretive text, and exciting new graphic displays.
SOLAR FIRE 9 contains something for everyone!
For advanced astrologers and professionals, it has a great variety of high-precision astrological calculations and an exceptional degree of user-customization.
For novices, its innovative point-and-click chart interpretations provide an enjoyable way to learn. Many easily explored options will encourage you to experiment with new techniques.
No one sells Solar Fire for less than AstroShaman.
Click here to learn how Solar Fire can supercharge your astrology!
Chiron Direct
About six hours after Venus turns retrograde, Chiron turns direct at 11:33 am EST (8°26′ Aries). The wounded healer turned retrograde over 5 months ago, on 7/15 (12°55′ Aries).
When Chiron turned retrograde, I said that it was a good time to reflect on the healing you most need to do. Which unhealed traumas are blocking your way forward? What guidance do you need to chart your optimal course?
With Chiron in Aries, how is your unhealed emotional pain stopping you from doing your best as a warrior, pioneer, entrepreneur or sexual being? If you've done enough of your own healing, how can you best serve others as a mentor or healer?
With Chiron now direct, it's a good time to begin taking action in these areas. Let the healing and wisdom-giving begin!
12/21 (Tue)
Sun Enters Capricorn / December Solstice
The Sun enters Capricorn at 10:59 am EST, marking the December Solstice. In the northern hemisphere, this is the Winter Solstice and marks the longest night of the year. It's just the opposite in the southern hemisphere, where it's the Summer Solstice and ushers in the longest day.
For the next month, you can embody Capricornian qualities more easily. You can choose to be more mature, responsible and reliable. You can manage your time well, and more skillfully plan and implement your goals. You might feel more reclusive, but might also be inspired to share your wisdom with others.
December Solstice
Seasonal astrology charts give a sense of the energy for the next three months. Fortunately, the most important things in the solstice chart are interpreted elsewhere in this forecast, so I don't have to repeat them here! Here are the links:
In addition, the Cancer Moon's tight opposition to Venus and Pluto highlights Venus retrograde and the Venus-Pluto conjunction.
The Moon's sextile with the North Node suggests that you can more easily align with your life purpose if you follow your heart. The Sun aspects the North Node even more tightly, by quincunx. This indicates that some adjustment will be needed to fulfill your reason for incarnating. The life purpose theme is further energized by an applying square to the lunar nodes from expansive Jupiter!
The Sun also sextiles Aquarian Jupiter. This harmoniously electrifies Jupiterian themes such as higher education, foreign influences and celebration. Or perhaps it's time for an unorthodox adventure?
Mercury is tightly trine Uranus, making it easier for you to receive intuitive hits and think outside the box. Mercury and Juno are tightly conjunct, opening the door to sustained intellectual partnership.
Finally, Chiron, which just turned direct in Aries two days ago, trines Mars. This smoothly energizes healing and mentoring, whether you're giving or receiving.
Make that amazing life you've been dreaming about real!
My unique combination of modalities, refined through more than 10,000 AstroShaman client sessions, can help you thrive in all areas of your life. And my unusual approach could help you do this faster than you might have thought possible.
12/24 (Fri)
A Very Eventful Christmas Eve!
Saturn Square Uranus
[Extensively updated from my 6/14 Saturn-Uranus square forecast.]
This is the third and final perfection of 2021's most powerful aspect, a Saturn-Uranus square (11°5′ Aquarius-Taurus). It came into orb, which means close enough to be impactful, on 11/23/20. It lasts for 26 months, thru 1/24/23. 2021's two previous Saturn-Uranus squares were on 2/17 and 6/14.
There won't be any exact Saturn-Uranus squares in 2022. Nevertheless, this square will remain strong enough to also be next year's most powerful astrological influence!
Everything I say in relation to Saturn square Uranus applies equally to Saturn being in Aquarius all year. This is because Uranus and Aquarius have the same astrological meaning.
The archetypal themes I discuss here are primarily sourced from Renn Butler's amazing book, The Archetypal Universe: Astrological Patterns in Human Culture, Thought, Emotion and Dreams. Big thanks to Renn for letting me use his brilliant work as my foundation!
It's human nature to remember the last thing said most clearly. For that reason, I'm going to start with the shadow qualities of the Saturn-Uranus square, and end with its more uplifting possibilities.
Saturn-Uranus Shadow Qualities
The costs of freedom.
Limitations on freedom.
The coronavirus brought these themes to the forefront. Some perceive their freedom being limited by being forced to wear a mask or receive the coronavirus vaccine. They may object to limitations on freedom of speech, as non-mainstream views on vaccines are censored.
Others hold the opposite view. They may believe that their freedom to remain healthy, and not be sickened or killed by the coronavirus, is most important. They might view the censorship of non-mainstream vaccine information as a regrettable necessity, to prevent the spread of potentially lethal misinformation.
For either side, aggressive proselytizing of their viewpoint is unlikely to change the mind of anyone with an opposing view. But psychological studies have demonstrated that people will be much more open to your point of view if they believe you're open to theirs. Your persuasiveness increases if others feel that you're genuinely interested in what they're saying, and are seriously considering their views.
The pain of individuation.
Acute tension between liberal and conservative elements.
Polarized extremes between reactionary and progressive impulses.
This is most obvious in the US in the seemingly intractable divide between Republicans and Democrats. But it's also playing out within the Democratic Party, which has the narrowest possible majority in the Senate. This means that more conservative senators such as Joe Manchin and Kyrsten Sinema can single-handedly stop or water down Biden's more progressive agenda.
Rebirth that's delayed, inhibited or incomplete.
Liberation with complicating factors.
These phrases make me think of the incoming Aquarian Age. I believe that there's a new spiritual age rising. I know many people who are actively working toward this more harmonious experience on earth.
If you don't believe this, you could understandably ask why things seem worse than ever. But we have 5000 years of dominator patriarchal culture to be cleared.
Trump did us a favor by flushing it up and making it visible. Now that it's out of the shadows, we can see what we're dealing with. Our very survival depends on cleaning up the negative, self-centered, profit-only mindset that has been dominant in Western culture for so long.
Fortunately, it's now much easier for lightworkers to operate in the inner worlds. Awakening can happen faster.
Those serving the forces of love and light can more easily create the energetic infrastructure that will eventually manifest in a more harmonious planet for all to enjoy. I expect this to manifest more clearly in the mid-2020s, with the peak of a multi-year Mini Grand Trine featuring Uranus, Neptune and Pluto!
Failed or compromised experiments.
Unexpected problems and disruptions.
Severe shocks.
Rude awakenings.
These four themes represent one of the biggest changes from 2020 to 2021.
2020's big event was a Jupiter-Saturn-Pluto Triple Conjunction in Capricorn. This was immensely powerful, but none of those planets works especially fast. For example, the coronavirus took months to spread into a pandemic.
In 2021 and 2022, things are happening much more rapidly. Uranus is like a lightning strike, and Saturn is structure. Many of the critical events of 2021 and 2022 will happen suddenly and surprisingly. One example was the Taliban taking over Afghanistan faster than anyone had expected after the US withdrawal.
These events can be either challenging or wonderful, and will operate at all levels from micro to macro. I describe many such events that have already happened in the final section of this Saturn-Uranus interpretation
Overcompensated Saturn
With Saturn square Uranus, what if one planet is getting a lot more energy than the other? With an overcompensated Saturn, here are the things that can happen:
Repression of the young, dissenting, or eccentric members of society by forces of authority and tradition
Forgotten ideals
Endless compromises
Future shock
Fear of change
Unbearable physical tensions
Body armor and character armor
Hypervigilance
Overcompensated Uranus
If Uranus gets overcompensated in a challenging way, we can have:
Ongoing impatience and extremism
Need for unreasonable levels of independence
Irresponsible or harmful forms of rebellion
Giving up secure foundations prematurely
Consequences of unchecked experimentation or hubris
Negative sides of modern science and technology
Anti-spiritual revolutions
Proclaiming freedom for yourself by imposing dictatorial conditions on others
What about the positive side of Saturn square Uranus? Yes, it's a hard aspect. But hard aspects like squares and oppositions fire up the most powerful breakthroughs. The biggest accomplishments and successes usually happen under hard aspects.
Hard aspects aren't bad, they're just intense. They demand action. Something's going to happen! When you consciously partner with a hard aspect, you can steer it in a more positive direction.
Here are some upside ways that you can partner with this Saturn-Uranus square to co-create a more wonderful life:
Saturn-Uranus Flowing Qualities
Responsible and balanced freedom
Careful change and innovation
Cautious experimentation
Freedom through structure
Liberating routine
Hard-won liberation
Liberation in increments
Conscious and deliberate freeing of yourself
A sense of nothing given freely
With these last four themes, I think of Black Lives Matter. Very little has been freely given to this movement. But they've persevered and are working to correct hundreds of years of systemic inequality.
Tradition versus progress
Authority versus rebellion
Conservatism versus change
Security and adventure
Materialism and idealism
Paying the price for freedom
Escaping into another predicament
Challenging the bedrock assumptions of a worldview
Speaking of bedrock assumptions, consider the paradigm of endless growth versus sustainability. Imagine that you were an alien arriving on earth for the first time. You might ask, "Why are these humans at war with their own planet? Don't they need it to survive? Don't they have any concern for their fellow species?"
Other bedrock assumptions are the man-made ideas of money, economics and capitalism. All of these are just mental concepts. They only have power because we collectively believe in them.
But what if we all shared different ideas, such as a globally sustainable way of living? We need to act so that the seventh generation beyond ours has a wonderful world to live in. How important is a quarterly bottom line profit compared to that?
If you see a better approach, even in some small way, why not incorporate that into your life? As Gandhi said, be the change you want to see in the world. Even with such a small step, a shift happens. When enough people do it, big change happens!
Another bedrock assumption is that we're human beings. But what if we're actually divine beings having a human experience? I experienced a radical shift when I first embodied my divinity in my human body.
I still have much personal healing work to do. But knowing what I really am — which is the same divine consciousness we all really are — makes it so much easier to give other beings more compassion and love!
Breakthroughs in deep self-exploration by "becoming the resistance".
Liberation from fear by being acutely subjected to fear.
These two phrases refer to shadow work. I can't recommend it highly enough!
There's a simple tool I offer for free called the Healing Invocation. You just say to your higher self, "Maximum healing that serves highest good, please." Then you hold your attention wherever it feels bad, and your higher self flushes that heavy energy right out of you! To learn more about the Healing Invocation, check out my Free Invocation Masterclass.
Being unable to hold rigid positions or stay stuck permanently.
Working out specific karmic problems.
Unexpected rewards for your pain.
Personal suffering becomes archetypal suffering.
Tragedy consumed by experiencing its emotion fully.
Death in one place leading to rebirth elsewhere.
Global breakdown of antiquated structures.
In 2021, we've seen all kinds of structures falling rapidly — governmental, business and personal — because their time is past. (See the event listing below for examples.) It's time for better and more conscious structures to rise!
There may be some cases in which a darker, more self-serving structure will rise. The forces of darkness are also players in this great game. But as a lightworker, if you see an old structure going down, you can help create a more luminous structure in its place.
I don't believe we should try to get back to normal. Do we really want to perpetuate the current culture of ever-increasing division, hostility and "othering"? And, in terms of the global environment, our pre-pandemic normal was a suicide mission! The only viable way forward, for us humans and everything else on earth, is to create a better reality than the old one.
The last four Saturn square Uranus themes I'll discuss are:
Transcending time and causality.
Overcoming the need for external security.
An ability to remain unphased by any extreme.
Spirit coming to know itself in matter.
The only way to transcend time and causality is to awaken to the part of you that's in a higher dimension, beyond time and causality. Likewise, you overcome the need for external physical security by connecting with the indestructible part of you beyond the physical world.
Once you experience the immortal part of you that can't be harmed — your luminous soul — it's easier for your human self to relax. Even if this human body dies, you're guaranteed all the incarnations you need for your soul journey. Not only that, I believe that the game is rigged … and everybody wins. The finish line for every soul is ultimately the same: divine union. There's simply nowhere else to go!
One great thing about Saturn square Uranus is that it eliminates complacency. With so many structures becoming unstable, you have to be more creative and innovative. Life becomes more intense and exciting. As a result, you can get a lot more soul growth accomplished!
Examples of Saturn Square Uranus in 2021
Most of these highlight a Uranian breakthrough from a Saturnian structure.
Ongoing
Record-setting natural disasters, including heat waves, floods, wildfires, hurricanes and tornadoes.
Widespread worldwide ransomware attacks again businesses and governments.
Coup d'etats in several developing countries
Biden struggles to pass his Build Back Better act, despite same-party opposition by Joe Manchin and Kyrsten Sinema.
US inflation rate soaring.
By Month
January
January 6: Pro-Trump rioters storm the US Capitol on the day Congress was voting to approve President Joe Biden's victory in the 2020 election.
January 7: Facebook bans Trump indefinitely from its social media platform.
January 8: Twitter permanently bans Trump's account
January 13: Trump becomes the first president to be impeached twice after the House charges him with inciting the Capitol insurrection.
January 15: The global death toll from COVID-19 passes 2 million.
January 20: President Joe Biden inaugurated, and Vice President Kamala Harris makes history as the first female, Black, and South-Asian vice president.
January 22: The Treaty on the Prohibition of Nuclear Weapons, the first legally binding international agreement to comprehensively prohibit nuclear weapons, comes into effect.
January 26: The number of confirmed COVID-19 cases exceeds 100 million worldwide.
February
February 2: The Senate confirms Pete Buttigieg as transportation secretary, making him the US' first openly gay Cabinet secretary.
Mid-February: Texas power grid failure
February 18: NASA's Mars 2020 mission (containing the Perseverance rover and Ingenuity helicopter drone) lands on Mars
February 22: The US death toll from COVID-19 surpasses 500,000
March
March 7: Prince Harry and Meghan Markle drop bombshell accusations against Buckingham Palace in a tell-all interview with Oprah.
March 15: Deb Haaland is confirmed as Interior secretary, making her the US' first Native American Cabinet secretary.
March 23: Ever Given, one of the largest container ships in the world, runs aground and obstructs the Suez Canal, disrupting global trade. The ship is freed on March 29.
March 25: The number of vaccinations administered worldwide exceeds 500 million.
April
April 17: The global death toll from COVID-19 surpasses 3 million.
April 19: NASA's Ingenuity helicopter, part of the Mars 2020 mission, performs the first powered flight on another planet
April 20: Former Minneapolis police officer Derek Chauvin is convicted in the killing of George Floyd.
April 24: The number of vaccinations administered worldwide exceeds 1 billion.
May
May 5 – SpaceX successfully flies, lands, and recovers a Starship prototype for the first time
May 26: Shell becomes the first company to be legally mandated to align its carbon emissions with the Paris climate accord, following a landmark court ruling in the Netherlands.
June
June 5: The G7 agrees on a global minimum corporate tax rate of 15%, intended to prevent tax avoidance by some of the world's biggest multinationals.
June 9: The Legislative Assembly of El Salvador passes legislation to adopt Bitcoin as legal tender in the country, becoming the first country to adopt the cryptocurrency alongside the U.S. dollar.
June 17: Juneteenth becomes an official US holiday
June 24: Condo collapse in Surfside, Florida
July
July 7: Haiti's president assassinated in his home.
July 16: Texas Democrats leave the state to block a voting bill
July 28: The first direct observation of light from behind a black hole is reported, confirming Einstein's theory of general relativity.
August
August 10: After insisting he would remain in office, Andrew Cuomo resigns as governor of New York
August 15: The Taliban take over Afghanistan, much sooner than expected
August 30: The United States withdraws its last remaining troops from Afghanistan, ending 20 years of operations.
September
September 1: Texas passes unprecedented 6-week "vigilante" abortion ban designed to circumvent judicial review.
September 7: El Salvador becomes the first country in the world to accept Bitcoin as an official currency.
September 16: Inspiration4, launched by SpaceX, becomes the first all-civilian spaceflight, carrying a four-person crew on a three-day orbit of the Earth.
October
October 3: "Pandora Papers" published, revealing the offshore financial activities of many current and former world leaders
October 6: WHO endorses the first malaria vaccine.
October 31-November 13: At the 2021 United Nations Climate Change Conference, world leaders agree to a "phasedown" of unabated coal power, a 30% cut in methane emissions by 2030, plans for a halt to deforestation by 2030, and increased financial support for developing countries.
November
November 1: Recorded deaths from COVID-19 surpass 5 million.
Biden signs $1 billion+ infrastructure bill into law
November 26: WHO convenes an emergency meeting in Geneva about Omicron, a highly mutated variant of COVID-19 that appears more infectious than Delta.
December
December 6: The United States becomes the first country to surpass 50 million COVID-19 cases.
I expect many more such Saturn-Uranus events in 2022. Continue to cultivate the best possible outcomes from this wild ride!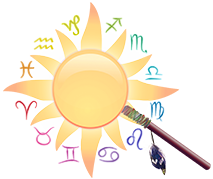 Deepen Your
Insight, Healing & Awakening
Your astrology chart reveals powerful insights into your relationships, career, soul purpose and much more. Getting a yearly Astrology+ update can show you what's important now!
I also offer Shamanic Healing / IFS, one-of-a-kind Life Coaching, and more. All my services are equally effective in person or long distance.
Jupiter Quintile Uranus
Jupiter and Uranus are quintile today (12/24) (29°5′ Aquarius-11°5′ Taurus).
Quintiles make magic. This 72° aspect (⅕ of the circle) is associated with divine inspiration, mystical experience and fairy dust. (We might as well throw in unicorns and rainbows while we're at it.) When it connects two planets with such positive potential, the upside can be amazing!
This is an encore performance. Jupiter and Uranus were also quintile on 5/5 and 7/3, and were "in orb"(close enough to connect) 3/30 thru 8/8. Their current orb lasts 12/3 thru 1/12/22.
Here are some of the wonderful ways we might experience Jupiter quintile Uranus. Many thanks to Renn Butler for letting me once again borrow from his masterful book, The Archetypal Universe: Astrological Patterns in Human Culture, Thought, Emotion and Dreams:
dramatic breakthroughs and quantum leaps
rebirth and awakening
surprising resolution of problems
unexpected openings and opportunities
expanded horizons
changes of fortune or philosophy
incurable and infectious optimism
heightened aliveness
access to new layers or realms of experience
transcendence of petty problems and attachments
urges to share your light
the light at the end of the tunnel
Eureka moment!
feelings of universal redemption
collective epiphanies and awakenings
breakthroughs that benefit everyone
everything around you coming vibrantly alive
higher emancipation
freedom for all
"the truth shall make you free"
maximum liberation
moments of genius or brilliance
divine inspiration
create a frenzy
to "become as God"
flashes of greatness
ascendancy of the liberal, humanitarian and progressive impulses
surges of cultural flowering
Since Uranus carries the same archetypal energy as Aquarius, we've had the opportunity to enjoy these same delightful effects with Jupiter in Aquarius! Jupiter finished a 6-month passage through Aquarius on 5/13, and is revisiting the Lightning Sign 7/28 thru 12/28.
12/25 (Sat)
Venus Conjunct Pluto
Merry Christmas! I discuss this potent Christmas Venus-Pluto conjunction (25°43′ Capricorn) as part of my Venus Retrograde interpretation.
12/28 (Tue)
Jupiter Enters Pisces
Jupiter starts the second of three visits to Pisces at 11:10 pm EST. He powers through the Sign of the Fishes in 4-1/2 months, then enters Aries on 5/10.
Jupiter returns to Pisces 10/28/22 thru 12/20/22. Earlier in 2021, Jupiter was in Pisces 5/13 thru 7/27.
I am yet again grateful to Renn Butler for letting me borrow from his masterful book, The Archetypal Universe: Astrological Patterns in Human Culture, Thought, Emotion and Dreams. We begin with the more challenging shadow qualities of Jupiter in Pisces, so that we can finish with its positive possibilities. The world needs the flowing possibilities of Jupiter in Pisces now more than ever!
Shadow Qualities
overoptimism, rose-colored glasses
spaced-out, impractical idealism
new age naïveté and gullibility
blurred distinctions and belief in anything
overextension
excessive generosity
unwise financial speculation
illusions of easy material return
mirages of a glorious prosperity
fool's gold
self-indulgence and laziness combined with high expectations
excessive ritual trappings and ceremony in religion
spiritual materialism
wholesale illusions and projections
esoteric pretensions
psychic inflation and grandiosity
Flowing Qualities
feelings of faith and wonder
grand ideals and visions
heightened intuition
exalted dreams
expansive inner life
outpourings of creative expression
dream-come-true optimism
a feeling of being buoyed or lifted from within
blissful states of cosmic unity
reconnection with divine consciousness
tolerance and forgiveness
altruism and generosity
broad-ranging kindness and compassion
transcendence of factionalism
human compassion transcending creed or affiliation
authentic spiritual institutions
the humanitarian safety net
all-encompassing shifts of vision
the re-visioning and re-enchantment of a culture
consciousness expanding everywhere
sacred wonders and pilgrimages
mystical or spiritual education
Life is not a spectator sport. The more each of us embodies the positive potentials of Jupiter in Pisces, the easier it will be for the world's people, societies, institutions and governments to do the same.
We're all connected, and your consciousness and actions affect everyone and everything. I used my favorite Gandhi quote earlier in this forecast, but it's worth repeating here: be the change you want to see in the world!
Whatever your Sun Sign, my forecasts can help you make the best use of the current astrological energies.
All dates and times are in the U.S. eastern time zone. Events are most powerful on the dates listed, but their influence will be active for at least a week before and after.
Everyone is affected by these global transits. However, you'll be most powerfully impacted when moving planets activate sensitive points in your natal chart. Discover how these transits will personally affect you by booking a session with me.
Learn more about my Astrology+ sessions.
Recent Forecasts
Check back around the 1st and 16th for updated forecasts.