Mercury retrograde and the last magical Jupiter-Neptune sextile highlight the first half of October. We also have an Aries Full Moon, Pluto turning direct, an intense Mars-Pluto square, and much more!
This forecast covers this half-month's most important astrological events. For bonus events, check out my award-winning This Week in Astrology audio podcast and YouTube video forecasts — updated weekly!
Click astrology graphics to see larger images. Some resource links occur more than once. This is because many people link to a specific day's forecast from social media, and might not see an important resource link elsewhere on this page.
10/1 (Thu)
Aries Full Moon
October's first Full Moon (the second will be on Halloween) lines up at 5:05 PM EDT (9°8′ Aries). Any Aries Full Moon is good for release or adjustment in how you're embodying the archetypes of the warrior, pioneer or entrepreneur. And how are you doing with your sexuality and leadership?
Aspects
Chiron Conjunction
The Moon's tight conjunction to Chiron is the only major aspect in this lunation. Chiron is the Wounded Healer, so don't be surprised if some old emotional wounds get stirred up.
If they do, I invite you to try my free Healing Invocation. This simple technique delegates your healing to your higher self … who can do it much more quickly and efficiently than your human self!
This Chiron conjunction could also be calling you to step forth more fully as a healer and/or mentor. Some people do this in obvious ways, while others are more subtle. What's your style of healing and mentoring?
Minor Aspects
The Chiron conjunction is this New Moon's most important aspect by far. I almost stopped with that! But there are a few minor aspects that act as grace notes to this lunation.
The Moon's quintile to the North Node could inspire you to align more fully with your soul purpose. Another quintile, to Saturn, could give you easier access to qualities such as maturity, responsibility and good time management.
Finally, the Moon's semi-sextile to Uranus could help you step more fully into your authentic self. You might also catch intuitive flashes more easily, and be inspired to serve others with your favorite special talents.
Sabian Symbol
This Full Moon's Sabian Symbol is, "A teacher gives new symbolic forms to traditional meanings".
This symbol is timely indeed! Our global society is in the discombobulating upheaval of transition. Most of our old meanings are based on the outdated paradigm of control, exploitation, and the deluded idea that we're separate selves.
As Sonya Renee Taylor so eloquently stated:
"We will not go back to normal. Normal never was.
"Our pre-Corona existence was not normal other than we normalized greed, inequality, exhaustion, depletion, extraction, disconnection, confusion, rage, hoarding, hate and lack.
"We should not long to return, my friends. We are being given the opportunity to stitch a new garment. One that fits all of humanity and nature."
Do you find this hard to imagine? Would you love to move in this new direction, but don't know how?
I offer a "new symbolic form to a traditional meaning" with my free Embodied Awakening Invocation. It lets you merge your higher self with your human self. This creates a powerful, practical awakening that can dramatically improve your life, and can quickly become your new normal.
Make that amazing life you've been dreaming about real!
My unique combination of modalities, refined through more than 10,000 AstroShaman client sessions, can help you thrive in all areas of your life. And my unusual approach could help you do this faster than you might have thought possible.
10/2 (Fri)
Hard Rectangle Begins
Are you ready to break through your conditioned thinking to a new level of genius? You have help from a Hard Rectangle that starts today (10/2), peaks on 10/7 and 10/20, and ends on 10/24. It includes Mercury, Juno, Uranus and the lunar nodes.
Let's interpret this aspect pattern without Juno for a moment. Mercury represents human mind, while Uranus represents divine mind. They're in an opposition, the aspect of relationship, which makes them eager to connect.
Uranus communicates via intuitive flash. Stay tuned for these! You'll recognize them because of the absolute certainty that accompanies them upon arrival.
You may doubt this divine download after the fact. But did you "feel it in your bones" or "know it in your gut" when it showed up? If so, it's a sure bet that it's trustworthy guidance from your higher self.
The lunar nodes hold down the other two corners of this narrow rectangle. This encourages you to focus on your soul purpose. With the lunar nodes in Sagittarius and Gemini, the Axis of Communication, what learning or communication would serve highest good?
What if we incorporate Juno into this interpretation? This asteroid goddess of committed partnership could represent someone who helps you understand or implement your intuitive download. It could be someone you help by using this guidance. It could even be someone who delivers your intuitive message to you, if you're not yet open enough to hear it for yourself!
10/3 (Sat)
Yod Supports Soulful Service
Are you eager to empower a higher cause aligned with your soul purpose? A "Finger of God", formally known as a Yod, is here to help you! It started on 9/21, peaks today (10/3) and wraps up on 10/15. It includes Vesta and the North Node on the back end, pointing to Pluto at the tip.
Vesta represents selfless service to a higher cause. Soul purpose is represented by the North Node. It's in Gemini, indicating that your service might involve learning or communication.
Finally, Pluto represents empowerment. He could also stand for the change being accomplished by the group you're supporting, or the wealth they're sharing with the world.
10/4 (Sun)
Pluto Direct
Pluto turns direct today at 22°29′ Capricorn. He stationed retrograde on 4/25 at 24°59′ Capricorn. It's a great time to start acting on the Plutonian insights you've gained during his retrograde.
Death and Rebirth
As I wrote on 4/25, one of Pluto's main themes is death and rebirth. It's like the phoenix burning to ash, then resurrecting out of the flames. It's like the snake shedding its skin. It's like the caterpillar melting down to goo in its chrysalis … then emerging as a gorgeous butterfly!
What's dying in your life right now? For many of us, aspects of our lives have been (and will continue to be) dramatically transformed by the pandemic. Are you in a job, relationship or other commitment that doesn't feed your soul? With Pluto stationing direct, this is an ideal time to start creating a better reality for yourself!
Shadow Work
Pluto also rules shadow work: embracing and working consciously with the disturbing parts of your psyche. What attitudes, habits and emotional wounds are blocking your happiness and stopping the fulfillment of your dreams?
Some people are afraid that it would take a lot of energy to do psychological self-work. But it actually takes a lot more energy, over a much longer period of time, to keep pushing your shadow material back into the depths.
The greatest suffering usually comes not from the emotional wound itself … but from the huge amount of effort it takes to keep sweeping it back under the rug! (Many have found my free Healing Invocation effective for shadow work.)
Wealth and Power
Pluto also represents wealth and power. We often associate wealth with money. But wealth is anything that you value, tangible or intangible.
As Pluto turns direct, it's a great time to clarify how you define wealth. Is it money? Time to pursue your passions? Deepening a relationship? Holding a certain state of consciousness? Play time with your child?
Regarding power, there are two basic types. "Power over" involves domination and control. "Power with" involve sharing power freely with others, and is easiest when you've tapped into the unlimited wellspring of your own divine power.
Impact on your natal chart
A planet's potency is extra-strong as it changes directions. As Pluto stations direct at 22°29′ Capricorn, it will beam its energy strongly to all natal points between 18° and 26° in a cardinal sign. The cardinal signs are Aries, Cancer, Libra and Capricorn.
Transiting planets work first and foremost for your higher self. Are the areas of your life represented by the natal points in this range aligned with your soul purpose? If so, Pluto will shower them with wealth and power so you can take them to the next level! If not, he'll bring challenge so that you can transform or release that area of life.
The #1 Astrology Software for Windows — at an Unbeatable Price!
SOLAR FIRE 9 is the world's leading astrology software for Windows. Earlier versions brought an unprecedented level of ease to casting and working with astrological charts. The current version adds many more calculations, extra convenience features, more interpretive text, and exciting new graphic displays.
SOLAR FIRE 9 contains something for everyone!
For advanced astrologers and professionals, it has a great variety of high-precision astrological calculations and an exceptional degree of user-customization.
For novices, its innovative point-and-click chart interpretations provide an enjoyable way to learn. Many easily explored options will encourage you to experiment with new techniques.
No one sells Solar Fire for less than AstroShaman.
Click here to learn how Solar Fire can supercharge your astrology!
Yod Tests Relationships
It's likely that you'll get some challenging relationship catalyst from a "Finger of God" that forms today (10/4), peaks on 10/8 and ends on 10/12. This Yod includes Venus and Juno on the back end and Chiron at the tip.
Venus represents all important relationships. Placed in Virgo, she asks if the type of service you're giving in a relationship is appropriate. Do you feel happy and fulfilled, with a genuine desire to serve in that way again? Or do you feel anger, spite or resentment?
Juno raises the bar to include only committed partnerships. Placed in Scorpio, she asks if such a relationship is deep, honest, authentic and vulnerable. If the relationship is sexual, are you able to experience the ecstatic blending of your souls when you make love?
Chiron, highlighted at the tip, is the wounded healer. He knows which of your emotional wounds are ripe for healing. And he'll do his best to see that they get stirred up by one of your relationships. If you use an effective shadow work tool, Chiron can help you heal that old wound once and for all!
This Yod also holds other possibilities. It can support any type of mentoring or healing, whether you're giving or receiving. More specifically, it can support mentoring or healing in two other areas represented by Venus: creativity and finances.
10/5 (Mon)
Thor's Hammer Amps up Relationship and Creativity
Powerful creative and relational possibilities are fired up by a potent Thor's Hammer. This dynamic aspect pattern features Mars squaring Pluto on the back end, and both planets sesquaring Venus at the tip. It starts today (10/5) peaks on 10/9 and ends on 10/12.
Do you have unhealed wounds in a relationship? If so, this Thor's Hammer could stir them up! You might have use for the relationship healing techniques in Marshall Rosenberg's globally acclaimed book, Nonviolent Communication. For your internal healing work, hundreds have praised the extraordinary speed and effectiveness of my free Healing Invocation.
In more flowing territory, this Thor's Hammer could set you up for some of the best sex you've ever had! Mars and Pluto are the two planets of sexuality, while Venus represents relationships. Whether you're into straight up physical pleasure or the more profound ecstasy of sacred sex, this aspect pattern can stoke the erotic fire.
This Thor's Hammer can also empower your creativity, whether you're just working out an idea or laying on the final touches. There can also be financial opportunity here, but avoid impulsiveness (Mars in Aries) and exercise due diligence in your spending and investing (Venus in Virgo).
10/6 (Tue)
Kite for Selfless Service
Selfless service to a higher cause is smoothly supported by a Kite that started on 9/20, peaks today (10/6) and ends on 10/19. It includes Mars, Vesta and the lunar nodes.
Vesta represents your service that supports a worthy cause, but doesn't directly benefit you. (Unless you count that rosy glow of satisfaction!) Mars in Aries adds dynamic energy to your service, and can help you get it rolling.
Finally, the lunar nodes recommend that this service align with your life purpose. With the nodes in the Axis of Communication – North Node in Gemini, South Node in Sagittarius – your contribution might somehow involve communication or persuasion.
Mystic Rectangle Supports Soul-Aligned Action
You can get an energy boost for your soul-aligned activities thanks to a Mystic Rectangle that starts today (10/6), peaks on 10/14 and ends on 10/21. It includes the Sun, Mars and the lunar nodes.
With the Sun in Libra, creativity and relationships that sync up with your soul purpose receive flowing, energized support. And with the lunar nodes in the Axis of Communication – South Node in Sagittarius, North Node in Gemini – you can also direct this vibrant energy into any kind of learning, writing, or communication.
10/7 (Wed)
Hard Rectangle Peaks
A Hard Rectangle featuring Mercury, Juno, Uranus and the lunar nodes started on 10/2. It has its first peak today (10/7), peaks again on 10/20, and ends on 10/24. (The double peak is made possible by Mercury turning retrograde on 10/13.)
10/8 (Thu)
T-Square Heats up Relationship Challenge and Creative Energy
I've already described how the 5-month square of Mars to Jupiter, Saturn and Pluto is having earth-shaking effects. On top of that, these potent squares now join forces with the Libran Sun.
This creates a T-square featuring the Sun, Mars, Jupiter, Saturn and Pluto. It starts today (10/8), peaks on 10/13 and ends on 10/21.
To learn about the effects of Mars squaring Jupiter, Saturn and Pluto, click here. This interpretation will focus on how all these planets are firing up the Libran Sun.
At the most basic level, the Sun represents your vitality and the core of your human identity. Those parts that are well aligned can be boosted with tremendous power and endurance!
One meaning of the Sun in Libra is relationships. Since they're making hard aspects to the Sun, the other T-square planets are broadcasting lots of challenge and intensity.
Even the best of relationships may hit a rough patch. If so, my standard recommendations apply: Nonviolent Communication for working things out between the two of you, and my free Healing Invocation for your internal emotional healing.
The good news is that facing relational challenges with effective modalities can make a relationship more strong and authentic. This T-square can also add fire to your lovemaking. Since Libra is also the sign of the artist, this T-square can add tremendous juju to your creative efforts.
(Technical note: all these T-square effects actually start easing in a bit before 10/8. A Sun-Mars-Jupiter T-square starts on 10/5, and a Sun-Mars-Pluto T-square begins on 10/6. The Sun-Mars-Saturn T-square that brings all 5 planets into a single T-square starts on 10/8, and all four T-squares end on 10/21.)
Yod Peaks
The Venus-Juno-Chiron Yod that started on 10/4 peaks today (10/8) and ends on 10/12.
10/9 (Fri)
Mars Square Pluto
A Mars-Pluto square (22°29′ Aries-Capricorn) brings the two planets of sex into a heated relationship. As I wrote on 8/13, you can use this potent libido booster for straight-up physical pleasure. Or you can lift your erotic connection into the ecstatic realms of sacred sex by also blending your light bodies together.
On the dark side, this square could represent rape or sexual assault, as well as any kind of attack or destructive action. Do your best to steer clear of potentially violent people or situations.
On the high side, this square can supercharge your leadership, athleticism, and entrepreneurship. It can also bring up old psychological wounds for healing.
Mars' retrograde causes it to square Pluto three times! The first was on 8/13. The second is today (10/9), and the third will be on 12/23.
Mars came into orb (close enough to connect energetically) of the first square on 7/27, and won't leave orb of this square for good until 1/9. However, the Mars-Pluto square will be out of orb 11/5 through 11/25.
For more on Mars, see my 8/13 forecast on "5 Months of Mars Squaring Pluto, Saturn and Jupiter!"
Thor's Hammer Peaks
The Venus-Mars-Pluto Thor's Hammer that started 10/5 peaks today (10/9) and ends on 10/12.
10/12 (Mon)
Jupiter Sextile Neptune
One of 2020's most important aspects – an uplifting Jupiter-Neptune sextile – happens three times this year. The first exact lineup was on 2/20. The second was on 7/27. And we have its third and final perfection today (10/12). This sextile is in orb (close enough to have an impact) most of the year, 1/9 thru 11/30.
My colleague Renn Butler describes the potentials of Jupiter-Neptune aspects in his extraordinary book The Archetypal Universe: Astrological Patterns in Human Culture, Thought, Emotion and Dreams. With his permission (thank you Renn!) … and because he breaks down the archetypal possibilities so expertly … I give you some of his Jupiter-Neptune descriptions from The Archetypal Universe. (Those with good memories may recall this content from my 2/20 and 7/27 forecasts.)
Flowing
feelings of faith and wonder
grand ideals and vision
heightened intuition
exalted dreams
expansive inner life
outpourings of creative expression
dream-come-true optimism
a feeling of being buoyed or lifted from within
blissful states of cosmic unity
reconnection with divine consciousness
tolerance and forgiveness
altruism and generosity
broad-ranging kindness and compassion
transcendence of factionalism
human compassion transcending creed or affiliation
authentic spiritual institutions
the humanitarian safety net
all-encompassing shifts of vision
the re-visioning and re-enchantment of a culture
consciousness expanding everywhere
sacred wonders and pilgrimages
mystical or spiritual education
Shadow Qualities
Since Jupiter and Neptune are making a harmonious sextile, flowing outcomes are more likely than challenging ones. However, I've seen repeatedly that hard aspects can bring positive experiences, and soft aspects can sometimes bring challenge. So be careful to avoid these Jupiter-Neptune pitfalls:
Overoptimism, rose-colored glasses
spaced-out, impractical idealism
new age naïveté and gullibility
blurred distinctions and belief in anything
overextension
excessive generosity
unwise financial speculation
illusions of easy material return
mirages of a glorious prosperity
fool's gold
self-indulgence and laziness combined with high expectations
excessive ritual trappings and ceremony in religion
spiritual materialism
wholesale illusions and projections
esoteric pretensions
psychic inflation and grandiosity
Keep your focus on the "Flowing" items above so that this Jupiter-Neptune sextile can help make your life more magical … all the way thru November!
Awaken, Heal and Thrive!
Kick your personal evolution into high gear! Awakening Plus offers you online spiritual and shamanic experiences … 450+ consciousness-shifting recordings … and life-transforming courses. This extraordinary membership also gives you community connection and personal support.
Ready to awaken, heal and thrive like never before? Click to learn more!
Grand Cross Stokes Creativity and Spirituality
Neptune isn't just making a powerful sextile with Jupiter today: he also begins a Grand Cross with Venus and the lunar nodes. This intense aspect pattern starts today (10/12), peaks on 10/19 and ends on 10/26.
Venus and Neptune have lots of magical ways to play together. They encourage you to forge a deeper relationship with your higher self. You can more easily perceive the divine essence of other people and the world around you. And they're also a fantastic pairing for inspired creativity: Venus is the artist, while Neptune is like a waterfall of divine inspiration!
The lunar nodes encourage you to dive into all of these activities in alignment with your soul purpose. And since they're in the Axis of Communication (Sagittarius and Gemini), they encourage whatever learning or sharing of information you're inspired to do.
This Grand Cross also has some challenging possibilities. Relationships might experience confusion, deceit, or gaslighting. Or creativity might seem too murky or amorphous to capture.
As always with astrology, the more energy you put into positive potentials, the less energy remains for challenging manifestations. Also, the more spiritually conscious you are, the easier Neptune is to work with!
10/13 (Tue)
Mercury Retrograde
Mercury begins its final 2020 retrograde on 10/13 at 9:05 PM EDT (11°40′ Scorpio). The winged messenger will turn direct again on 11/3 at 12:50 pm EDT (25°53′ Libra).
For starters, the usual Mercury Retrograde advice applies. If possible, avoid major new things such as starting a significant venture or making an expensive purchase. Make sure you're understanding and being understood, double check any travel plans, and back up important data.
Mercury Retrograde is best used for reflection and introspection. Of course, you can contemplate whatever you want. But the signs Mercury is backpedaling through suggest specific themes.
Scorpio
Mercury is retrograde in Scorpio 10/13 through 10/27. How are you doing with any significant transformation or death-and-rebirth processes? How about wealth and power?
Do you have good shadow work tools for healing old emotional wounds? How's your sex life? And are you able to blend your light body with your partner's to revel in the ecstasy of sacred sex?
Libra
Mercury's in Libra from 10/28 until it turns direct on 11/3. How are your relationships? How about your creative expression? Do you have enough harmony, balance and beauty in your life?
Aspects
Mercury conjoins Juno and sextiles the Moon and Venus in Virgo as it turns retrograde. This invites you to contemplate your committed partnerships, as well as all important relationships. Creativity and finance could also be worth some reflection. The Moon-Venus conjunction in Virgo, which sextiles Mercury, suggests a methodical approach to enjoying relationships with an open heart.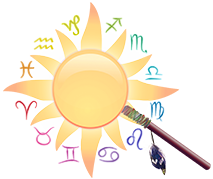 Deepen Your
Insight, Healing & Awakening
Your astrology chart reveals powerful insights into your relationships, career, soul purpose and much more. Getting a yearly Astrology+ update can show you what's important now!
I also offer Shamanic Healing / IFS, one-of-a-kind Life Coaching, and more. All my services are equally effective in person or long distance.
T-square Peaks
The Sun-Mars-Jupiter-Saturn-Pluto T-square that started on 10/8 peaks today (10/13) and ends on 10/21.
10/14 (Wed)
Mystic Rectangle Peaks
The Sun-Mars-Lunar Nodes Mystic Rectangle that started on 10/6 peaks today (10/14) and ends on 10/21.
Whatever your Sun Sign, my forecasts can help you make the best use of the current astrological energies.
All dates and times are in the U.S. eastern time zone. Events are most powerful on the dates listed, but their influence will be active for at least a week before and after.
Everyone is affected by these global transits. However, you'll be most powerfully impacted when moving planets activate sensitive points in your natal chart. Discover how these transits will personally affect you by booking a session with me.
Learn more about my Astrology+ sessions.
Recent Forecasts
Check back around the 1st and 16th for updated forecasts.