The second half of April features a transformational Scorpio Full Moon opposing game-changing Uranus, the Sun entering Taurus, and Pluto turning retrograde … as well as a boatload of Mercury and Venus aspects!
This forecast covers this half-month's most important astrological events. I also cover this material and more in my award-winning This Week in Astrology audio podcast and YouTube video forecasts.
Click astrology graphics to see larger images. Some resource links may occur more than once. This is because many people link to a specific day's forecast from social media, and might not see an important resource link elsewhere on this page.
4/16 (Fri)
Would you like to do some intense shadow work? Boost your wealth and power? Fire up some potent self-transformation, or help others move to the next level up their evolution?
Not only can a Sun-Pluto square (26°46′ Aries-Capricorn) energize all this, it can also intensify your sexual pleasure, up to and including the ecstatic soul blending of sacred sex. It can also power up your abilities as a warrior, pioneer or entrepreneur!
So much power can be misused if you aren't careful. Don't let it go to your head, and keep your distance from dangerous people and situations.
4/17 (Sat)
It's a good time to put your plans into action with Geminian Mars trine Aquarian Jupiter (26°12′ Gemini-Aquarius). Jupiter's expansive support flows easily to Mars' natural assertiveness. There's a lot of intellectual energy in the mix, adding ease to your thinking, learning, writing and teaching.
As if that wasn't enough mental energy for one day, we also have 3 Mercury aspects within 6 hours! We have Mercury sextile Jupiter (26°16′ Aries-Aquarius), Mercury sextile Mars (26°33′ Aries-Gemini) and Mercury square Pluto (26°47′ Aries-Capricorn).
Arian Mercury is naturally eager to learn and communicate. Its back-to-back aspects with three strongly energizing planets has the intellectual energy soaring off the charts. Whether you're absorbing information into your brain or expressing it out to others, this is a great day to do it!
4/19 (Mon)
The Sun enters Taurus at 4:33 pm EDT. This energy is great for persistence and endurance. Just be sure that you're not holding onto an outworn structure that needs to change!
Taurus rules money and possessions, so put an appropriate amount of energy into material things. Taurus rules all five senses, so give yourself wonderful things to see, smell, hear, taste and touch.
Also make time to hang out in nature, and even to do nothing at all. Taurus can certainly work long and hard, but it also has this chill-time motto: "I'm not a human doing — I'm a human being!"
Awaken, Heal, and Thrive!
Kick your personal evolution into high gear! Awakening Plus offers you online spiritual and shamanic experiences … 500+ consciousness-shifting recordings … and life-transforming courses. This extraordinary membership also gives you community connection and personal support.
Ready to awaken, heal, and thrive like never before? Click to learn more!
4/21 (Wed) & 4/22 (Thu)
Venus makes two aspects on consecutive days: a Venus-Jupiter quintile (8°59′ Taurus-26°59′ Aquarius) on 4/21 and a Venus-Uranus conjunction (10°13′ Taurus) on 4/22. The quintile can add magic and synchronicity to your relationships, creativity and finances. The conjunction invites you to hang out with the people who really light you up, and to be daringly original with your creativity!
4/23 (Fri) thru 4/25 (Sun)
The winged messenger made 3 aspects on April 17, and Mercury makes multiple aspects again April 23 through 25. It starts with a Mercury-Jupiter quintile (9°16′ Taurus-27°16′ Aquarius) on 4/23 and a Mercury-Uranus conjunction on 4/24. The winged messenger wraps up with a doubleheader on 4/25: a Mercury-Saturn square (12°53′ Taurus-Aquarius) and Mercury-Venus conjunction (13°47′ Taurus) on 4/25.
Mercury was in Aries during its April 17 aspects, but it's well into Taurus now. This supports slow, methodical thinking and communicating. Carefully consider the value of existing structures before you change or abandon them. Put your attention on practical matters.
Mercury's aspects to Jupiter and Uranus on the 23rd and 24th can fire up your creativity, optimism and genius. The Saturn square on 4/25 can help you structure and discipline your thinking. Finally, the Mercury-Venus conjunction on 4/25 can help you think practically about relationship, creativity and money.
Watch for challenges in your relationships, creativity and finances as Venus squares Saturn (12°52 Taurus-Aquarius) on 4/25. Look at these matters through Saturn's lens of cool objectivity. If you can see what's really happening, you can create better solutions to any issues!
4/26 (Mon)
Scorpio Full Moon
A Full Moon illuminates the night at 11:32 p.m. EDT (7°6′ Scorpio). Any Scorpio Full Moon is great for release or adjustment in the following areas:
personal transformation
death and rebirth processes
shadow work
occult practices
intimate energetic connection
Insurance, taxes and inheritance
shared resources of all kinds
Aspects
This Full Moon's strongest aspect is a Uranus opposition. This invites you to make adjustments or releases in how you're embodying your uniqueness and showing it to the world. Are you trusting your intuitive calls to action? And could you do more to serve others using your special gifts and talents that you most love to employ?
The Moon also has loose oppositions to Venus and Mercury. This supports harmonious communication and creative writing. With both planets in Taurus, which Venus rules, this energy also supports release or adjustment of finances and possessions. With Uranus conjunct Venus and Mercury, be guided by your intuitive flashes and be willing to think outside the box!
A Moon-Mars trine adds smooth energy and assertiveness to your Full Moon endeavors. A tight Moon-Vesta sextile encourages you to make appropriate adjustments in how you're supporting a higher cause. And a tight Moon-Neptune sesquare lights up spiritual awakening, inspired creativity and operating "in the zone".
Sabian Symbol
Here's a great Sabian Symbol for a Full Moon: "The silvery moon shining across a beautiful gem of a lake."
This night image reminds us that light is always available, even in the darkness. I imagine the lake's surface to be calm, symbolizing tranquil emotions. Overall, this image shows that serenity is available — even during a Scorpio Full Moon!
The #1 Astrology Software for Windows — at an Unbeatable Price!
SOLAR FIRE 9 is the world's leading astrology software for Windows. Earlier versions brought an unprecedented level of ease to casting and working with astrological charts. The current version adds many more calculations, extra convenience features, more interpretive text, and exciting new graphic displays.
SOLAR FIRE 9 contains something for everyone!
For advanced astrologers and professionals, it has a great variety of high-precision astrological calculations and an exceptional degree of user-customization.
For novices, its innovative point-and-click chart interpretations provide an enjoyable way to learn. Many easily explored options will encourage you to experiment with new techniques.
No one sells Solar Fire for less than AstroShaman.
Click here to learn how Solar Fire can supercharge your astrology!
4/27 (Tue)
Pluto Retrograde
Pluto turns retrograde today at 4:01 pm EDT (26°48′ Capricorn). The Lord of Transformation will turn direct again in 5-½ months, on 10/6 (24°18′ Capricorn).
This is a great time to reflect on two of Pluto's main themes: wealth and power. Wealth can be money, but it can also be anything you value. What kind of wealth is most important to you?
Power has two basic flavors: power over and shared power. "Power over" controls, manipulates, and forces others to do its bidding. Shared power distributes opportunity and responsibility more equally, and aims for win-win outcomes. When done well, it's like a rising tide that lifts all boats.
What kind of power are you cultivating? What power themes would be worth contemplating as Pluto turns retrograde?
Pluto also rules occult practices and sacred sex. He's the lord of shamanism, shadow work, and soul-deep transformation.
Are you interested in exploring any of these for the first time, or changing how you're working with them now? (If you'd like a fast and effective tool for healing old emotional traumas, check out the Healing Invocation in my Free Invocation Masterclass.)
Pluto also rules taxes, insurance and inheritance. Are any of these themes up for you?
Finally, planets are most powerful when they change directions. Do you have sensitive points in your natal chart at or after 24° in a cardinal sign (Aries, Cancer, Libra or Capricorn)? If so, Pluto's retrograde station will stimulate them powerfully. Work skillfully with any challenges that arise, so that you can milk the maximum wealth and power from the situation!
Make that amazing life you've been dreaming about real!
My unique combination of modalities, refined through more than 10,000 AstroShaman client sessions, can help you thrive in all areas of your life. And my unusual approach could help you do this faster than you might have thought possible.
4/30 (Fri)
A Pluto-Ceres square (26°48′ Capricorn-Aries) can intensify the wealth and shadow work themes I discussed in my 4/27 Pluto Retrograde interpretation.
A Sun-Uranus conjunction (10°40′ Taurus) invites you to be your authentic self, fully expressed into the physical world. It also makes it easier to catch your intuitive hits, and to serve others using your special talents that you must love to use!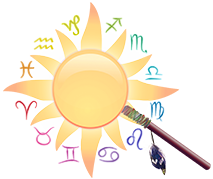 Deepen Your
Insight, Healing & Awakening
Your astrology chart reveals powerful insights into your relationships, career, soul purpose, and much more. Getting a yearly Astrology+ update can show you what's important now!
I also offer Shamanic Healing / IFS, one-of-a-kind Life Coaching, and more. All my services are equally effective in person or long distance.
Whatever your Sun Sign, my forecasts can help you make the best use of the current astrological energies.
All dates and times are in the U.S. eastern time zone. Events are most powerful on the dates listed, but their influence will be active for at least a week before and after.
Everyone is affected by these global transits. However, you'll be most powerfully impacted when moving planets activate sensitive points in your natal chart. Discover how these transits will personally affect you by booking a session with me.
Learn more about my Astrology+ sessions.
Recent Forecasts
Check back around the 1st and 16th for updated forecasts.