A game-changing Fall Equinox, a service-oriented Virgo New Moon and a potent Jupiter-Uranus opposition headline the second half of September. We'll also be looking at Pluto turning direct and plenty of powerful aspect patterns!
Click astrology graphics to see larger images.
9/16 (Sat)
Kite Begins: Mercury-Mars-Pallas-Neptune-Pluto
Two Kites that form in the second half of September share a Grand Trine composed of Pluto, Neptune, Pallas Athena and Mars. Between 9/16 and 10/8, Mercury and Venus will conjoin Mars. All three planets oppose Neptune and trine Pluto and Pallas.
Let's first examine the four planets that remain through both Kites. The connections of the three slower planets Neptune, Pluto and Pallas are overwhelmingly flowing. They can add power, flow and inspiration to your feminine assertiveness, strategic planning and practical creativity. Mars adds drive, initiative and leadership.
Mars and the two other personal planets that slip in and out of the Kite are in Virgo. This opens the door for all this assertiveness, strategy and creativity to be deployed for the benefit of others. There's plenty of support for getting the details right. And these efforts will gain an extra measure of support if they're health-related.
Mercury and Mars share the base of the first Kite. It begins on 9/16, peaks on 9/22 and ends on 9/25. Mercury empowers learning and teaching appropriate to these themes.
Sneak preview: Mars remains at the base of the second Kite, while Mercury is replaced by Venus. This version of the Kite starts on 9/25, peaks on 10/3 and wraps up on 10/7. Venus invites you to be creative as you implement the Grand Trine's themes – perhaps through the creative arts.
Yod Peaks: Venus-Jupiter-Chiron
Harmonious, empowered healing is one great way to use the Venus-Jupiter-Chiron Yod that started on 9/13, peaks today (9/16) and ends on 9/21. Others include creative mentoring and relationship counseling.
---
You can communicate with passion and precision under a Mercury-Mars conjunction (7°13′ Virgo). If you're tempted to launch a verbal attack, take a breath … and contemplate how you could use your words to heal the situation instead.
9/17 (Sun)
Today's Uranus-Ceres square (27°43′ Aries-Cancer) is part of a Ceres-Jupiter-Uranus T-square that continues through 10/14. Please see that interpretation to understand this square in its larger context.
---
Today's Venus-Chiron quincunx (26°38′ Leo-Pisces) is part of the Venus-Jupiter-Chiron Yod that continues through 9/21. Please see that interpretation to understand this aspect in its larger context.
9/18 (Mon)
Are you ready for a breakthrough in your relationships, creativity or finances? And would you like it to be easy and harmonious? A Venus-Uranus trine (27°43′ Leo-Aries) has you covered – just be your authentic self and follow your intuitive flashes. With Venus in Leo, this aspect also supports inspired creativity onstage.
9/19 (Tue)
Telepathy, anyone? You can pick up on others' thoughts more easily as Mercury opposes Neptune (12°26′ Virgo-Pisces). More importantly, you can more easily hear your intuitive guidance. Ask your inner wisdom for its input instead of just barreling ahead with your intellect.
This Mercury-Neptune opposition is part of the Mercury-Mars-Pallas-Neptune-Pluto Kite that continues through 9/25.
---
Your skills as a healer and mentor can be amplified by a Sun-Chiron opposition (26°33′ Virgo-Pisces). This aspect can also trigger wounds you're still carrying so they can be healed.
---
Venus transits Virgo today (9/19) through 10/14. This is a great time for fine-tuning and healing in your relationships, creativity and finances.
9/20 (Wed)
Virgo New Moon
September's New Moon lines up on 9/20 at 1:30 AM EDT (27°27′ Virgo). As with any Virgo New Moon, new beginnings in service, health and healing practices are energized. Fresh energy is also available for your systems, procedures and routine daily activities.
Aspects
This New Moon is massively aspected – entirely by slower planets. This makes these connections even more powerful!
T-square
The luminaries form a five-planet T-square with Vesta, Saturn and Chiron. The latter two planets can powerfully catalyze old emotional wounds so they can be made conscious for healing. (My free Healing Invocation might help you.) Vesta's presence asks what psychological blocks are standing in the way of your joyful service to a higher cause.
If you've done enough shadow work, this T-square can energize your work as a healer or mentor. You can also enjoy extra juju as a wise elder, shaman or awakener.
Other planets
A very tight quincunx from Uranus to the luminaries encourages you to make whatever adjustments are needed to "fly your freak flag" and follow your intuitive flashes. A Ceres sextile offers easier abundance, while a Jupiter semi-sextile can amplify your joy and enthusiasm.
Sabian Symbol
The Sabian Symbol for this New Moon is, "A baldheaded man in uniform has seized power." In this context, the shaved head conjures up a vision of an alt-right skinhead. The seizing of power could imply a dictatorship.
From a spiritual perspective, the baldheaded man is your ego. Once it seizes power from your higher self, it brainwashes you into believing that you're only a human being.
In fact, you're the entire universe and all the dimensions of consciousness. The only question is how much of this your human personality is aware of. When you experience even the most basic level of awakening – awareness of the soul that created your human aspect – the baldheaded man begins to lose his control over you.
Awaken, Heal and Thrive!
Kick your personal evolution into high gear! Awakening Plus offers you online spiritual and shamanic experiences … 450+ consciousness-shifting recordings … and life-transforming courses. This extraordinary membership also gives you community connection and personal support.
Ready to awaken, heal and thrive like never before? Click to learn more!
Making a quantum leap to more authentic self-expression might feel awkward under a Sun-Uranus quincunx (27°38′ Virgo-Aries). But you can do it if you're determined. Your intuitive flashes will guide you. You may also feel called to serve others using the special gifts you most love to use.
9/21 (Thu)
Thor's Hammer Peaks: Ceres-Jupiter-Neptune
You have the rest of September to exploit a Ceres-Jupiter-Neptune Thor's Hammer. It started on 9/5, peaks today (9/21) and ends on 9/30. Life-affirming possibilities include:
Use the Law of Attraction or prayer to manifest additional abundance
Enjoy easier access to divine states of consciousness
Use spiritually based techniques such as my free Healing Invocation to heal old psychological wounds
Unleash an outpouring of creative inspiration!
9/22 (Fri)
Fall Equinox
The Sun enters Libra at 4:02 PM EDT. At the most basic level, this sets up a month accentuating the energies of relationship, creativity, and harmonious balance.
Fall Equinox Chart
The Sun's movement into Libra also marks the Fall Equinox. The chart for this moment can tell us a great deal about the coming three months.
Global Interpretation
T-square
The Sun forms a T-square with Vesta, Juno and Chiron. First and foremost, this supports soul-satisfying service that supports a higher good. Committed partnerships could stir up old shadow material. But when skillfully handled this can be just the catalyst needed to heal old traumas.
Kite
The first Kite I discussed on 9/16 features prominently in this equinox chart. As a reminder, this Kite is made up of Pluto, Neptune, Pallas Athena, Mars and Mercury. Its main themes are assertiveness, strategy and creativity … juiced up by power, flow and inspiration!
Uranus has an astonishing number of aspects in this chart – it connects to every planet through Neptune, with the sole exception of Mercury! It also aspects two asteroid goddesses and the lunar nodes.
Since most of Uranus's connections to the all-important personal planets are hard aspects, the news this fall is likely to be marked by lots of shocks, surprises and disruptions. To make the best personal use of this energy, focus on the three classic high side expressions of Uranus:
be your authentic human self,
follow your intuitive flashes, and
serve the collective using your special talents that you most love to use.
Pluto aspects most of the personal planets in this chart, with soft aspects dominant. If you're willing to release the things in your life that have outworn their usefulness, transformation can come smoothly and easily.
The asteroid goddess Juno makes major aspects to 4 out of 5 personal planets in the Fall Equinox chart. Since flowing aspects predominate, you'll be able to identify the committed partnerships that best serve you by their natural harmony and ease. But even the best committed partnerships can sometimes trigger you … this chart's Vesta-Juno-Chiron T-square, mentioned earlier, emphasizes this point.
Uranus' opposition to a Jupiter-Scorpio Moon conjunction deserves special mention. If you're experiencing intense, chaotic emotions, you can be certain it's pointing to some unhealed shadow material within you. The free Healing Invocation I mentioned earlier has helped a lot of people with this sort of thing.
On the upside, this opposition can support powerful emotional liberation and breakthroughs in sacred sexuality. A tight Mars-Neptune opposition also supports sacred sex, as well as any physical activity that consciously incorporates divine energy or creative inspiration.
The USA
The equinox chart for Washington DC shows how the equinox affects the United States specifically. The most consistent theme is a focus on the eighth letter of the astrology alphabet. This includes Scorpio, the eighth house and Pluto. In the Porphyry house system, the eighth house of this chart contains every personal planet except the Moon! The Moon is in Scorpio, and Pluto is loosely conjunct the Ascendant.
On the dark side, this number eight energy can show an obsessive need for control and domination, as well as secrecy and volcanic rage. This pretty well describes Donald Trump. As the country's leader, he's specifically represented by the Sun in the eighth house. I don't think any of us will be surprised to see more of these unpleasant energies on display as his presidency continues.
This chart also has possible indications of escalating US military involvement overseas. In addition to all the number eight energy, these include the Scorpio Moon conjunct Jupiter in the ninth house (foreign affairs), and pugilistic Mars conjunct Venus (this chart's ninth house ruler).
Accelerating Spiritual Evolution
Beyond the headlines, all this number eight energy accelerates a much more positive trend I'm seeing all around me: the increasingly rapid spiritual evolution of the populace. I'm seeing people of all ages experiencing profound awakenings, leapfrogging into levels of awakening it took me years of ayahuasca ceremonies to achieve!
The veils between the physical and spiritual worlds are growing ever thinner, and everyone on what I call the "Global Awakening Team" is now being activated. This is happening all around the world.
If you're a conscious person, and are wondering why you're having such challenge and intensity in your life these days, trust me – it's not just the astrology. If you came here to help launch the new Golden Age now arising, then job one is to clear as much of your shadow material as possible so you can serve at the deepest possible level of awakening. This will vastly increase the effectiveness of your service.
Please trust me once again when I tell you two things:
You'll never get more than you can handle, and
No matter how much challenge you have to go through, it's 100% worth it!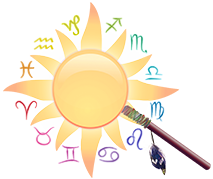 Deepen Your
Insight, Healing & Awakening
Your astrology chart reveals powerful insights into your relationships, career, soul purpose and much more. Getting a yearly Astrology+ update can show you what's important now!
I also offer Shamanic Healing / IFS, one-of-a-kind Life Coaching, and more. All my services are equally effective in person or long distance.
Kite Peaks: Mercury-Mars-Pallas-Neptune-Pluto
The Mercury-Mars-Pallas-Neptune-Pluto Kite that started on 9/16 peaks today (9/22) and continues through 9/25.
---
Speaking the truth with clarity and precision, perhaps to support healing, is supported by a Mercury-Pluto trine (16°51′ Virgo-Capricorn). This aspect can also smoothly support research, investigation and detail work.
This trine is part of the Mercury-Mars-Pallas-Neptune-Pluto Kite I just mentioned.
9/23 (Sat)
Healing opportunities can be strong, if a bit awkward, under a Jupiter-Chiron quincunx (26°22′ Libra-Pisces). If you're ready to adjust your thinking, this can also be a good time to consult with a learned advisor about your religious beliefs or philosophy of life. This aspect continues through 10/12.
9/24 (Sun)
Unto itself, a Mars-Neptune opposition (12°19 Virgo-Pisces) can enliven sacred sex. It can also fire you up with new energy to pursue your spiritual practice or creative inspirations. Refocus yourself on these high-side expressions if you find yourself tempted by substance abuse, excessive escapism or aimless drifting.
This Mars-Neptune opposition is also part of two Kites: Mercury-Mars-Pallas-Neptune Pluto thru 9/25, and Venus-Mars-Pallas-Neptune Pluto 9/25 thru 10/7.
---
Exercise extra caution as Mars sesquares Uranus (12°29′ Virgo-27°29′ Aries) — this can be an accident-prone configuration. But it's great for taking immediate action on your intuitive flashes and striding boldly into the world as your authentic self. With Mars in Virgo, you could also experience a healing breakthrough!
9/25 (Mon)
Kite Begins: Venus-Mars-Pallas-Neptune-Pluto
A Kite I already interpreted begins today, peaks on 10/3 and ends on 10/7. It includes Venus, Mars, Pallas Athena, Neptune and Pluto.
I wrote about this Kite in my 9/16 forecast, because it's virtually identical to the Mercury-Mars-Pallas-Neptune-Pluto Kite that begins then.
---
Do you stand firmly as your own authority on what you think and communicate? If not, someone who thinks they know better may challenge you as Mercury squares Saturn (21°57′ Virgo-Sagittarius). This aspect also supports mental discipline and working with precise details.
9/26 (Tue)
No major astrology events.
9/27 (Wed)
You can more fully embody the perspicacious mind of the mentor as Mercury opposes Chiron (26°9′ Virgo-Pisces). Since Mercury rules the hands and arms, this aspect also supports energy healing.
9/28 (Thu)
Pluto Direct
Pluto, which went retrograde on 4/20 at 19°23′ Capricorn, turns direct today (9/28) at 16°51′ Capricorn. Planets are most powerful when they change directions, and Pluto is a powerhouse anyway! Any sensitive points in your chart between 16° and 23° in a cardinal sign – Aries, Cancer, Libra or Capricorn – will feel Pluto's station with special power.
In the life areas represented by these points, I recommend that you follow my "Pluto Prescription":
Let go of all the possessions you don't need, or that don't make your life more wonderful
Say goodbye to your toxic relationships, or at least minimize contact
Identify and release habit patterns that no longer serve you
Question any belief that traps you into a box you're not comfortable in. Earth is actually a hologram, which is programmed to a huge extent by our dominant thoughts. It's truly a place of infinite possibilities!
Once you've released everything that doesn't serve you in these areas, it's much easier for Pluto to bless you with its gifts of wealth and power. Wealth can be anything that's valuable to you. And the greatest power is that of the divine, flowing through you as you let yourself be guided by your inner wisdom.
The #1 Astrology Software for Windows — at an Unbeatable Price!
SOLAR FIRE 9 is the world's leading astrology software for Windows. Earlier versions brought an unprecedented level of ease to casting and working with astrological charts. The current version adds many more calculations, extra convenience features, more interpretive text, and exciting new graphic displays.
SOLAR FIRE 9 contains something for everyone!
For advanced astrologers and professionals, it has a great variety of high-precision astrological calculations and an exceptional degree of user-customization.
For novices, its innovative point-and-click chart interpretations provide an enjoyable way to learn. Many easily explored options will encourage you to experiment with new techniques.
No one sells Solar Fire for less than AstroShaman.
Click here to learn how Solar Fire can supercharge your astrology!
Jupiter-Uranus opposition
A Jupiter-Uranus opposition (27°22′ Libra-Aries) can spur political revolution, amplify genius and help take relationships to the next level. It can make your intuitive flashes easier to hear, and encourages you to take your creativity in bold new directions.
This is one of the year's most important aspects. It first came into orb back on 11/3/16, and we'll continue to feel its influence through 11/6.
This opposition is part of the Ceres-Jupiter-Uranus T-square I interpreted on 9/12, which continues thru 10/14.
---
Let yourself indulge in all the quirky thinking you like as Mercury quincunxes Uranus (27°21′ Virgo-Aries). Let the wacky ideas flow freely: you never know when the next outside-the-box concept might be just the flash of brilliance you need!
9/29 (Fri)
A powerful flow of inspired creativity is energized by a Venus-Neptune opposition (12°11′ Virgo-Pisces). This aspect also makes it easier to experience the divine in yourself and everything around you.
This Venus-Neptune opposition is part of the Venus-Mars-Pallas-Neptune-Pluto Kite that continues through 10/7.
---
Mercury transits Libra today (9/29) through 10/16. The winged messenger's placement in the sign of the Scales supports harmonious communication, creative writing and smooth learning.
9/30 (Sat)
T-square Begins: Mars-Saturn-Chiron
This October could be unusually challenging because of a Mars-Saturn-Chiron T-square. This no-nonsense aspect pattern begins on 9/30, peaks on 10/13 and ends on 10/29.
All three of these planets are known for their intensity. This could manifest as physical health challenges or the triggering of old emotional wounds. These could create difficulties with assertiveness, leadership or sexuality.
When harnessed consciously and positively, this T-square can support deep healing of these same issues. Tremendous power is available for healing all kinds of old wounds!
Yod Begins: Sun-Pallas Athena-Neptune
Are you wanting to be more firm with people, but not offend them? A Yod that starts on 9/30 can help you.
Pallas Athena provides feminine assertiveness, while Neptune provides flowing, harmonious energy. They both send their energy to the Sun at the tip of the Yod, in the relationally skillful sign of Libra. This Sun-Pallas Athena-Neptune Yod peaks on 10/4 and ends on 10/9.
Void-of-Course Moons
It's best to avoid starting important new projects or making major purchases during void-of-course Moons. "Business as usual" is the optimal strategy. Void-of-course Moons occur when the Moon has made her last major Ptolemaic aspect, but has not yet moved into her next sign.
9/17, 8:55 PM – 9/18, 12:52 AM, Virgo
9/20, 1:30 AM – 6:06 AM, Libra
9/22, 9:04 AM – 1:40 PM, Scorpio
9/24, 3:33 AM – 9/25, 12:01 AM, Sagittarius
9/27, 7:08 AM – 12:24 PM, Capricorn
9/29, 8:14 PM – 9/30, 12:40 AM, Aquarius

Whatever your Sun Sign, my forecasts can help you make the best use of the current astrological energies.
All dates and times are in the U.S. eastern time zone. Events are most powerful on the dates listed, but their influence will be active for at least a week before and after.
Everyone is affected by these global transits. However, you'll be most powerfully impacted when moving planets activate sensitive points in your natal chart. Discover how these transits will personally affect you by booking a session with me.
Learn more about my Astrology+ sessions.
Recent Forecasts
Check back around the 1st and 16th for updated forecasts.