Mars begins 5 months of squares to the world-shaking Jupiter-Saturn-Pluto Triple Conjunction in the first half of August. We also have an Aquarius Full Moon with 3 aspect patterns, Uranus turning retrograde, and lots of new aspect patterns!
This forecast covers this half-month's most important astrological events. For bonus events, check out my award-winning This Week in Astrology audio podcast and YouTube video forecasts — updated weekly!
Click astrology graphics to see larger images. Some resource links may occur more than once. This is because many people link to a specific day's forecast from social media, and might not see an important resource link elsewhere on this page.
8/1 (Sat)
Thor's Hammer Begins
You have certain gifts and talents that you developed in past lives, or that you inherited through your genetics. Are you ready to activate them … so you can step into the spotlight and help others make a quantum leap forward?
This is one opportunity presented by a Thor's Hammer that starts today (8/1), peaks on 8/5 and ends on 8/9. It includes the Leonine Sun, Uranus and the South Node.
The South Node also represents unresolved karma from your past. This aspect pattern could give you the catalyst you need to heal that old karma quickly, and perhaps publicly.
Among the meanings of Sagittarius, the South Node's sign, are hope, joy and optimism. You might experience these wonderful feelings immediately, as in the first example. Or you might feel them after you complete your shadow work process. Either way, you get an awesome outcome!
8/3 (Mon)
Aquarius Full Moon
A Full Moon shines forth at 11:59 AM EDT (11°45′ Aquarius). Any Aquarius Full Moon is great for release and adjustment in 3 areas: being your authentic self, following your intuitive flashes, and serving others using the special gifts and talents that you most love to use!
Aspects
This Full Moon contains three aspect patterns: a T-square, a Mystic Rectangle, and a Hard Rectangle.
T-square
This lunation's most important aspect pattern is a T-square with the Moon, Sun and Uranus. This doubles down on the Full Moon meanings above, since Uranus and Aquarius share the same keywords.
This T-square could also stir up the low side of Uranus and Aquarius: nervousness, irritability, agitation and jangly nerves. Some things might feel chaotic or out of control.
Focusing on the life-affirming expressions of Uranus and Aquarius listed above should reduce these crazy-making effects. When you keep an archetype busy on its high side, it has less energy available for its low side. Make it a point to think outside the box and try something new!
The principle of "as within, so without" also applies here. Cultivating inner peace will help calm your outer circumstances. (My free Embodied Awakening Invocation is helping thousands maintain daily ease and equanimity.)
Mystic Rectangle
The luminaries form a Mystic Rectangle with Juno and Chiron. This flowing aspect pattern supports healing and wisdom-sharing within a committed partnership. If a relationship challenge came up, did it happen to you? Or did it happen for you … so that old emotional wounds could be healed once and for all?
My free Healing Invocation can help you do the internal shadow work to heal old wounds. To optimize communication with a partner around challenging issues, I enthusiastically recommend Nonviolent Communication.
Hard Rectangle
A Mystic Rectangle, which is bounded by soft aspects, tends to bring harmony. In contrast, a Hard Rectangle, bounded by minor hard aspects, tends to bring challenge. This one contains the luminaries and the lunar nodes.
This lunation's final aspect pattern will help you feel discomfort wherever you're out of alignment with your soul purpose. Is there some way in which you're resisting something unusual about yourself, or hesitating to share it with the world? Did you get an intuitive hit – the kind where you absolutely know it in your bones – but are hesitating to act on it?
With the lunar nodes in Sagittarius and Gemini – the Axis of Communication – is there something you need to learn? Or some information you need to share?
Awaken, Heal, and Thrive!
Kick your personal evolution into high gear! Awakening Plus offers you online spiritual and shamanic experiences … 500+ consciousness-shifting recordings … and life-transforming courses. This extraordinary membership also gives you community connection and personal support.
Ready to awaken, heal, and thrive like never before? Click to learn more!
8/4 (Tue)
The basic meanings of Mars are amplified by its dignified placement in Aries and its Mars-Jupiter square (19°44 Aries-Capricorn). This is your moment if you want to step more fully into the role of athlete, warrior, pioneer, sexual being or entrepreneur!
This square is just the tip of the iceberg. See the 8/13 forecast, 5 Months of Mars Square Pluto, Saturn and Jupiter, for the big picture!
8/5 (Wed)
Thor's Hammer Peaks
The Sun-Uranus-South Node Thor's Hammer that started on 8/1 peaks today (8/5) and ends on 8/9.
8/7 (Fri)
75 Days of Committed Partnership T-Squares
Even the best committed partnerships might feel challenge due to a powerful and prolonged T-square. It features a Mars-Juno opposition squaring 2020's most important aspect: the mighty Jupiter-Saturn-Pluto Triple Conjunction. This five-planet aspect pattern begins today (8/7), peaks on 8/11 and ends on 9/1.
As usual, I recommend Nonviolent Communication to work out any issues with your partner, and my free Healing Invocation to assist with your personal shadow work.
Does it seem like your committed partnership has already been under strain? That could be because 3-planet variations of this aspect pattern have already been active.
All of these T-squares include the Mars-Juno opposition, which creates the core meaning of challenge in these critical relationships. One or more of these T-squares is in effect for 75 days, between 7/18 and 10/2:
Mars-Juno-Jupiter T-square: starts 7/18, peaks 7/30, ends 9/1
Mars-Juno-Pluto T-square: starts 7/24, peaks 8/4, ends 9/27
Mars-Juno-Saturn T-square: starts 8/7, peaks on 8/11 and 9/18, ends 10/2
The greater the challenge, the greater the possible breakthrough. Committed partners who work skillfully with these intense energies can emerge with their relationships functioning at a whole new level of awesomeness!
Committed Partnership Double Yod Key Begins
What adjustments would help heal one of your committed partnerships … or take it to the next level of wonderful? This is the fundamental opportunity offered by a Double Yod Key. It includes the Sun, Juno, Neptune and Pluto.
Technically speaking, this aspect pattern – created by two interlinked Yods – starts on 8/10, peaks on 8/14 and ends on 8/17. But the Sun-Juno-Neptune Yod that fundamentally defines it starts today (8/7).
On the challenging side, Pluto could catalyze power struggles, Neptune could encourage delusional thinking, and the Leo Sun could lead to me-first egotism.
What if the same planets are used more consciously? Pluto could encourage authentic, intimate connection, which could include sacred sex if appropriate. Neptune can open the door to conscious soul merging, as well as easy intuitive guidance. The Leo Sun can encourage fun and playfulness, while Libran Juno can promote harmonious relating.
The #1 Astrology Software for Windows — at an Unbeatable Price!
SOLAR FIRE 9 is the world's leading astrology software for Windows. Earlier versions brought an unprecedented level of ease to casting and working with astrological charts. The current version adds many more calculations, extra convenience features, more interpretive text, and exciting new graphic displays.
SOLAR FIRE 9 contains something for everyone!
For advanced astrologers and professionals, it has a great variety of high-precision astrological calculations and an exceptional degree of user-customization.
For novices, its innovative point-and-click chart interpretations provide an enjoyable way to learn. Many easily explored options will encourage you to experiment with new techniques.
No one sells Solar Fire for less than AstroShaman.
Click here to learn how Solar Fire can supercharge your astrology!
8/9 (Sun)
Leader/Entertainer Grand Trine Begins
Ready to stand out as a leader or entertainer? Two overlapping Grand Trines give you harmonious support.
The first Grand Trine – with the Sun, Mars and the South Node – starts today (8/9) and ends on 8/20. The second, with Mercury, Mars and the South Node, starts on 8/13 and ends on 8/22. Both Grand Trines merge 8/13 through 8/20 (pictured), and all three variations peak on 8/17.
Whether it's the Sun and/or Mercury in the aspect pattern, they're in Leo. This is the sign of the performer in the spotlight or the sovereign on the throne. Mars in Aries brings forth the energy of the leader, warrior, pioneer or entrepreneur. And the Sagittarian South Node invites you to bring forth your past life experience as an adventurer or wisdom-giver.
Grand Trines give a certain amount for free, then get lazy. So "mine the trine" to rock its full potential!
8/11 (Tue)
Cradle Begins
How can you make a heart-connected relationship (Venus in Cancer) even better? Be your authentic self, follow your intuitive hits and try some new things (Uranus). Do whatever shadow work is needed to clear your own psychological baggage (Ceres). And employ strategic techniques (Pallas Athena) designed to promote harmony and win-win outcomes, such as Nonviolent Communication.
All these planets are part of a Cradle aspect pattern that starts today (8/11), peaks on 8/18 and ends on 8/24. This Cradle also provides flowing support for Venus' other meanings: creativity and finances.
5-Planet T-square Peaks
The Mars-Juno-Jupiter-Saturn-Pluto T-square that started on 8/7 peaks today (8/11) and ends on 9/1.
8/13 (Thu)
5 Months of Mars Squaring Pluto, Saturn and Jupiter!
Today's Mars-Pluto square (23°5′ Aries-Capricorn) deserves its own flashing caution light. But the fact that Mars will be squaring members of the Jupiter-Saturn-Pluto Triple Conjunction for the next six months – with only one month off – is astrological front-page news!
Mars-Pluto Only
For starters, a Mars-Pluto square brings the two planets of sexuality into a heated relationship. You can use this potent libido booster for straight-up physical pleasure. Or you can lift your erotic connection into the ecstatic realms of sacred sex by also blending your light bodies together.
On the dark side, this square could represent rape or sexual assault, as well as any kind of attack or destructive action. Do your best to steer clear of potentially violent people or situations.
On the high side, this square can supercharge your leadership, athleticism, and entrepreneurship. It can also bring up old psychological wounds for healing. (My free Healing Invocation has helped thousands clear old traumas quickly and efficiently.)
The 5-Month Effect
If you've been following my forecasts lately, you already know about 2020's most important aspect: the earthshaking Jupiter-Saturn-Pluto Triple Conjunction. (Click here to learn more.) These three planets are plenty powerful on their own, but they get even stronger when squared by the fiery energy of Mars!
Using a 5° orb of power, Mars began its square to Jupiter on 7/26. It squares all three planets exactly in August: Jupiter on 8/4, Pluto on 8/13 (today), and Saturn on 8/24.
The Mars effect last so long because Mars turns retrograde on 9/9, while still within orb of its square to Saturn.
On its retrograde pass, Mars squares Saturn on 9/28, Pluto on 10/9 and Jupiter on 10/19. He takes a break from this stimulation starting on 11/2, when he retrogrades more than 5° past Jupiter.
Then Mars turns direct on 11/13 and gives us one more round of squares. He comes within 5° of Pluto on 12/6, and exactly squares Pluto once more on 12/23.
At this point the Jupiter-Saturn-Pluto triple conjunction is breaking up. Jupiter and Saturn have moved into Aquarius and are quickly moving away from Pluto. Mars wraps up its cycle by squaring Saturn on 1/13 and Jupiter on 1/23.
So far, the Jupiter-Saturn-Pluto Triple Conjunction has brought us paradigm-shifting events such as the pandemic and broader acceptance of the Black Lives Matter movement. Astrology is archetypally predictive, not concretely predictive, so I don't know exactly what further shakeups this potent trio will bring us. But with Mars energizing Jupiter, Saturn and Pluto for five of the next six months — during which we have the U.S. presidential election — I'm confident that they'll be shaking up our world a lot more before they're done!
Make that amazing life you've been dreaming about real!
My unique combination of modalities, refined through more than 10,000 AstroShaman client sessions, can help you thrive in all areas of your life. And my unusual approach could help you do this faster than you might have thought possible.
8/14 (Fri)
Double Yod Key Peaks
The Sun-Juno-Neptune-Pluto Double Yod Key that started on 8/10 – as well as the Sun-Juno-Neptune Yod that started on 8/7 – peak today (8/14) and end on 8/17.
8/15 (Sat)
Uranus Retrograde
Uranus turns retrograde today at 10°41′ Taurus. He'll turn direct again in five months, on 1/14/21. This is a great time to reflect on Uranus' three life-affirming themes:
Are you embracing your authentic self – no matter how weird it is – and "flying your freak flag" to the world as appropriate?
Are you following your intuitive hits? (They're like text messages from your higher self, and are the most accurate guidance available.)
Are you serving others using your special gifts and talents that you most love to use?
Planets are most powerful when they change directions. Are there any sensitive points in your chart between 8° and 14° fixed (Taurus, Leo, Scorpio and Aquarius)? If so, watch for Uranus to destabilize whatever they represent that doesn't serve your highest good – and to offer an awesome paradigm shift to everything that does!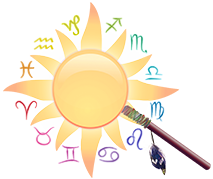 Deepen Your
Insight, Healing & Awakening
Your astrology chart reveals powerful insights into your relationships, career, soul purpose, and much more. Getting a yearly Astrology+ update can show you what's important now!
I also offer Shamanic Healing / IFS, one-of-a-kind Life Coaching, and more. All my services are equally effective in person or long distance.
Whatever your Sun Sign, my forecasts can help you make the best use of the current astrological energies.
All dates and times are in the U.S. eastern time zone. Events are most powerful on the dates listed, but their influence will be active for at least a week before and after.
Everyone is affected by these global transits. However, you'll be most powerfully impacted when moving planets activate sensitive points in your natal chart. Discover how these transits will personally affect you by booking a session with me.
Learn more about my Astrology+ sessions.
Recent Forecasts
Check back around the 1st and 16th for updated forecasts.