A Sagittarius Solar Eclipse and Neptune turning direct highlight the first half of December. This busy half-month also features a "spread the word" T-square … as well as Mars, Juno and Mercury fired up by multiple aspects squeezed into tiny time frames!
This forecast covers this half-month's most important astrological events. Also check out my award-winning This Week in Astrology audio podcast and YouTube video forecasts!
Click astrology graphics to see larger images. Some resource links may occur more than once. This is because many people link to a specific day's forecast from social media, and might not see an important resource link elsewhere on this page.
12/1 (Wed)
"Spread the Word!" T-square Starts
Do you have valuable information that could help others? A T-square starting today says it could be time to broadcast it!
This hard aspect pattern covers the first half of December, peaking on 12/12 and ending on 12/16. It includes Mars, Ceres, Jupiter and the lunar nodes.
Most of this T-square's points specifically support communication. The lunar nodes are in the "Axis of Communication", with the South Node in Sagittarius and the North Node in Gemini. Ceres is in Gemini, the sign of learning and sharing information. And Jupiter is the archetype of the professor, guru or wisdom-giver.
Digging a level deeper, Scorpionic Mars urges you to tell the honest truth, warts and all, no matter how taboo or shocking it may be. It's appropriate if your message relates to shadow work, since both Scorpio and Ceres relate to wounds and traumas.
Finally, this T-square's focal planet, Jupiter, is in Aquarius. This invites you to share information about something on the cutting edge … and which might support a helpful breakthrough or paradigm shift!
Neptune Direct
Neptune turns direct today at 8:23 am EST (20°24′ Pisces). He turned retrograde over 5 months ago, on 6/25 at 23°11′ Pisces. Now is a good time to start taking action on Neptunian matters you've been contemplating during its retrograde.
What are those Neptunian matters? First, are you as spiritually awake as you want to be? (If not, check out the Embodied Awakening Invocation in my Free Invocation Masterclass — it's fast, simple and effective.)
Are you receiving plenty of divine inspiration? Are you operating in flow state most of the time? Are you interpreting your dreams, practicing conscious dreaming, or doing inner journey work?
Neptune also has a challenging side. Are you having issues with substance abuse or excessive escapism? Are you drifting aimlessly, or martyring yourself in a relationship?
Planets are most potent when they change directions, especially outer planets like Neptune! Check your natal chart for sensitive points between 17° and 24° in the mutable signs — Gemini, Virgo, Sagittarius and Pisces.
Whatever these points mean, Neptune will influence them with special potency as he turns direct. You'll receive inspiration and smoothly flowing energy in areas that get a thumbs-up from your higher self. If you're apathetic about something, or it feels stagnant, it's time to adjust or release!
Awaken, Heal and Thrive!
Kick your personal evolution into high gear! Awakening Plus offers you online spiritual and shamanic experiences … 450+ consciousness-shifting recordings … and life-transforming courses. This extraordinary membership also gives you community connection and personal support.
Ready to awaken, heal and thrive like never before? Click to learn more!
12/4 (Sat)
Sagittarius Solar Eclipse
The second and final event of this fall eclipse season, a Solar Eclipse, lines up today at 2:43 am EST (12°22′ Sagittarius). A Solar Eclipse is a supercharged New Moon, whose effects last at least 6 months.
Any Sagittarius New Moon has a broad range of life-affirming expressions. As I said in my 11/21 forecast for the Sun entering Sagittarius, you can dive more deeply into higher education, formal or self-guided, as a student. You can also bless others as a professor, philosopher, guru, or other wisdom-giver.
Sagittarius rules foreign travel. This could mean a physical excursion. But with today's technologies, other countries and cultures can easily come to you! Anything foreign to you, even from within your own country or culture, could fall within this idea.
Do you crave a deeper understanding of life? Sagittarius rules religion, philosophy and life's meaning.
Are you living life as a quest or adventure? Sagittarius would love it if you did. And are you experiencing enough celebration, euphoria and enthusiasm? These are Sagittarius' most joyful expressions!
Aspects
This Solar Eclipse is 11° from the lunar nodes, a significant distance, so its power doesn't derive from nodal proximity. But its aspects create a rich tapestry of positive possibilities!
The Sun and Moon are conjunct Mercury, putting even more emphasis on learning and communication. The luminaries are also conjunct Vesta. Is there some higher purpose you feel inspired to start supporting, or pour fresh energy into?
This eclipse's tightest aspect — less than 1° from exact — is a Uranus quincunx. What adjustments would help sharpen your focus on being your authentic human self, and expressing it to the world? Are you trusting and following your intuitive hits? And are you serving others with your special talents that you most love to use?
The next-tightest aspect is a Pallas Athena square. Are you being appropriately assertive to get your needs and desires met? Pallas can duke it out if necessary. But she'd rather help you succeed through strategy, diplomacy and negotiation.
Finally, this Solar Eclipse makes two soft aspects. A Chiron trine can make healing easier, as well as mentoring and the sharing of other meaningful information. And a Saturn sextile can help you stay the course with whatever actions you choose from all these wonderful possibilities!
The #1 Astrology Software for Windows — at an Unbeatable Price!
SOLAR FIRE 9 is the world's leading astrology software for Windows. Earlier versions brought an unprecedented level of ease to casting and working with astrological charts. The current version adds many more calculations, extra convenience features, more interpretive text, and exciting new graphic displays.
SOLAR FIRE 9 contains something for everyone!
For advanced astrologers and professionals, it has a great variety of high-precision astrological calculations and an exceptional degree of user-customization.
For novices, its innovative point-and-click chart interpretations provide an enjoyable way to learn. Many easily explored options will encourage you to experiment with new techniques.
No one sells Solar Fire for less than AstroShaman.
Click here to learn how Solar Fire can supercharge your astrology!
12/6 thru 12/9 (Mon thru Thu)
Mars Aspects 3 Slower Planets in 4 Days
Mars strides into prominence as it makes 3 slower planet aspects in 4 days:
a Mars-Pluto sextile (25°10′ Scorpio-Capricorn) on 12/6,
a Mars-Jupiter square (26°24′ Scorpio-Aquarius) on 12/8, and
a Mars-Saturn quintile (27°44′-9°44′ Scorpio-Aquarius) on 12/9.
Mars particularly enjoys being a leader, pioneer, warrior or sexual being. Be careful to steer clear of Mars' dark side: anger, violence, and reckless impulsiveness.
With Mars in Scorpio and sextile Pluto, the eighth astrological archetype is potently energized. Its meanings include wealth, power, occult practices, shadow work and profound transformation.
Sacred sex is one of the most enjoyable expressions of the eighth archetype. That's where you don't just settle for physical pleasure, but enjoy the enhanced ecstasy of soul blending with your lover.
You can energize just about anything with these aspects! The Pluto sextile can deliver power and passion harmoniously and energetically. The Jupiter square can pump you up to be expansive and joyful. (Just don't overdo it!) And the Saturn quintile combines productivity and inspiration.
Finally, consider the placement of Jupiter and Saturn in Aquarius. This Aquarian energy can send you intuitive hits and help you express your authentic self. Plus, it can inspire you to serve others with your special talents that you must love to use!
Make that amazing life you've been dreaming about real!
My unique combination of modalities, refined through more than 10,000 AstroShaman client sessions, can help you thrive in all areas of your life. And my unusual approach could help you do this faster than you might have thought possible.
12/8 (Wed)
2 Juno Aspects
Juno, asteroid goddess of committed partnership, today makes two aspects with strikingly different effects: a Neptune-Juno quintile (20°24'-8°24′ Pisces-Capricorn) and a Chiron-Juno square (8°29′ Aries-Capricorn).
The Neptune quintile can help create magical merging with your beloved. It's a wonderful opportunity to experience deeper soul connection!
Establish this transpersonal bond the best you can, because the Chiron square could stir up shadow work. Even the best-matched couples might find their significant other triggering unhealed emotional trauma from the past.
Fortunately, Chiron does double duty. If you work with him skillfully, he can help heal any wounds that he triggers. That's why he stirs them up in the first place!
The Neptune quintile will be fully engaged while Chiron does his work. The quintile will make it easier for you to stand strong in your divine presence while you work with your psychological wounds. It can also provide intuitive inspiration, helping you do this important healing work with maximum ease and efficiency.
For help with this, my Free Invocation Masterclass teaches quick and simple techniques for self-healing and self-awakening. These invocations have helped thousands accelerate their healing and awakening. I'm betting they can help you too!
12/10 & 12/11 (Fri & Sat)
5 Mercury Aspects in 2 Days!
Get ready to do some serious learning and communicating! Mercury, the planet that governs these matters, makes 5 aspects in two days. The fact that 4 of these aspects connect with slower planets makes the teach/learn juju even stronger!
Granted, all but one of these is a minor aspect. But when a minor aspect connects a personal planet like Mercury to a slower planet, the effect can be even stronger than a major aspect between personal planets. It's time to engage your brain!
Here's what the winged messenger is up to:
12/10
Mercury semi-square Saturn (24°45′-9°45′ Sagittarius-Aquarius)
Mercury semi-sextile Venus (24°57′ Sagittarius-Capricorn)
Mercury semi-sextile Pluto (25°17′ Sagittarius-Capricorn)
12/11
Mercury sesquare Uranus (26°25′-11°25′ Sagittarius-Taurus)
Mercury sextile Jupiter (26°57′-26°57′ Sagittarius-Aquarius)
12/11 (Sat)
Venus Conjunct Pluto
A Chiron-Juno square that was exact on 12/8 might have stirred up some relationship challenge. Now we have another aspect that could have the same effect: a Venus-Pluto conjunction (25°19′ Capricorn).
I refer you back to my 12/8 forecast for tips on how to work with relationship challenge. (The global best-seller Nonviolent Communication is another great resource.) Fortunately, the magical quintile I mention there is still very much available to help you!
This Venus-Pluto conjunction also contains other potentials. With both planets in Capricorn, creativity can be powerfully energized and grounded into tangible expression.
Capricorn is the sign of business, Venus rules money, and Pluto rules wealth. So there are obvious financial upsides as well! Be sure to exercise due diligence, since Pluto rules famine as well as feasting!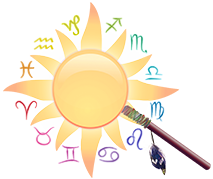 Deepen Your
Insight, Healing & Awakening
Your astrology chart reveals powerful insights into your relationships, career, soul purpose and much more. Getting a yearly Astrology+ update can show you what's important now!
I also offer Shamanic Healing / IFS, one-of-a-kind Life Coaching, and more. All my services are equally effective in person or long distance.
12/12 (Sun)
T-square Peaks
The T-square that started on 12/1, which includes Mars, Ceres, Jupiter and the lunar nodes, peaks today (12/12) and ends on 12/16.
12/15 (Wed)
Juno Trine Uranus
Juno, already stimulated by Neptune and Chiron on 12/8, trines Uranus today (12/15). This aspect supports breakthroughs that can make your committed partnerships more flowing and harmonious.
So many couples endlessly repeat the same relationship patterns, even when this doesn't get either partner what they want. Stay tuned for Uranus' calling card: sudden flashes of "gut feeling" insight. Giving them a try might just take your committed partnership to the next level!
Whatever your Sun Sign, my forecasts can help you make the best use of the current astrological energies.
All dates and times are in the U.S. eastern time zone. Events are most powerful on the dates listed, but their influence will be active for at least a week before and after.
Everyone is affected by these global transits. However, you'll be most powerfully impacted when moving planets activate sensitive points in your natal chart. Discover how these transits will personally affect you by booking a session with me.
Learn more about my Astrology+ sessions.
Recent Forecasts
Check back around the 1st and 16th for updated forecasts.