Saturn direct, the Fall Equinox chart, a magical Star of David aspect pattern, a heavily aspected Virgo New Moon, and more … the second half of September is overflowing with astrological juju!
This forecast covers this half-month's most important astrological events. For bonus events, check out my award-winning This Week in Astrology audio podcast and YouTube video forecasts — updated weekly!
Click astrology graphics to see larger images. Some resource links may occur more than once. This is because many people link to a specific day's forecast from social media, and might not see an important resource link elsewhere on this page.
9/17 (Thu)
Virgo New Moon
There's a New Moon at 7 AM EDT (25°0′ Virgo). While this Virgo New Moon waxes for the next two weeks, it supports fresh beginnings in the areas of service and health, as well as editing, perfecting, and organizing.
As much as possible, focus your service in areas that light you up. Health could refer to your well-being, or you supporting the health of others.
Aspects
Grand Cross
The Sun and Moon form a Grand Cross with Neptune and the lunar nodes. For starters, this invites you to use Neptune's energy in a way that serves highest good.
Neptune's optimal expressions include spiritual awakening and divinely inspired creativity. The latter could be artistic, or an innovative approach to any area of life. Neptune also supports dream work and operating in flow state – being "in the zone".
Also note where Neptune may be showing its more challenging side. These expressions can include substance abuse, excessive escapism, aimless drifting or playing the victim.
The more you focus on Neptune's high expressions, the less its lower manifestations will tempt you. However, be sure to seek professional help if you have a substance abuse issue.
Let's focus on the lunar nodes for a moment. The South Node is in Sagittarius, while the North Node is in Gemini. These two signs form the "Axis of Communication".
Could you serve others by spreading a particular message right now? If so, Neptune will inspire you to do so. Neptune can also channel the information through you that will best serve your audience.
Communication doesn't have to include words. Could you serve others by sharing your creative gifts? Even if you're into nonverbal expressions such as dance or instrumental music, they're supported by this New Moon Grand Cross!
Thor's Hammer
The luminaries (the Sun and Moon) and the South Node form the back end of a Thor's Hammer, which points to Uranus. This aspect pattern invites you to embody your authentic self, follow your intuitive flashes, and serve others using your special gifts that you most love to use.
The South Node holds talents you developed in previous lives, as well as challenges you came to heal in this life. Stepping into your authentic self will almost certainly involve activating past life gifts. This process is pretty much guaranteed to activate the wounds and traumas that have kept these gifts from expressing in your life.
Step boldly into whatever shadow work is needed to heal these old wounds and activate your past life gifts. My free Healing Invocation has helped thousands do this healing work quickly and efficiently.
Individual Aspects
The luminaries' loose semi-square to Leonine Venus (not pictured) could activate some challenge in your relationships, creativity or finances. This aspect also encourages you to share your creative gifts with the world.
Finally, the Sun and Moon trine 2020's most badass aspect pattern: the Jupiter-Saturn-Pluto Triple Conjunction that helped catalyze the pandemic and supercharged Black Lives Matter. The trine is a soft, harmonious aspect, so these powerhouse planets can support your New Moon goals with power, wealth, structure, perseverance and luck!
Sabian Symbol
This New Moon's Sabian Symbol is, "A flag at half-mast in front of a public building".
On the most obvious level, this symbol gives acknowledgement of all those who have died during the pandemic. More subtly, it signals the psychological or shamanic death and rebirth process we all must experience as we evolve.
Your old self must die before your new self can rise from the ashes. At first it can be terrifying to consign your old identity to the flames.
But after you do it a few times, it becomes exciting! You can never be exactly sure what the new you will be like. Hundreds of clients have shared their death and rebirth stories with me. And there's one thing they all agree on: their new version is a big step up from the old one!
Bonus: This beautiful song by David Wilcox masterfully expresses this bittersweet death and rebirth process.
Awaken, Heal and Thrive!
Kick your personal evolution into high gear! Awakening Plus offers you online spiritual and shamanic experiences … 500+ consciousness-shifting recordings … and life-transforming courses. This extraordinary membership also gives you community connection and personal support.
Ready to awaken, heal and thrive like never before? Click to learn more!
T-square Begins: Mercury-Mars-Saturn-Pluto
Ready to get your message out? A new T-square, featuring Mercury, Mars, Saturn and Pluto, wants be your megaphone! It starts today (9/17), peaks on 9/22 and ends on 9/29.
Libran Mercury encourages you to craft your message in a way that's harmonious and easy to receive. Libra can also stand for creative expression, so your "message" could be creative, and doesn't even have to include words.
Even though Mars in Aries is retrograde, it can still help light a fire to get you in gear. Pluto contributes power and potentiates transformation and wealth. Finally, Saturn, dignified in Capricorn, can help you spread your message with maturity, consistency, good planning, and excellent time management.
This T-square can also bring challenge. Be careful to avoid argument and verbal attack, especially since this aspect could influence people to stubbornly cling to their current beliefs. There's a danger of verbal attacks leading to physical violence, so consider leaving those harsh words unspoken.
9/20 (Sun)
Kite for Selfless Service
Selfless service to a higher cause is smoothly supported by a Kite that starts today (9/20), peaks on 10/6 and ends on 10/19. It includes Mars, Vesta and the lunar nodes.
Vesta represents your service that supports a worthy cause, but doesn't directly benefit you. (Unless you count that rosy glow of satisfaction!) Mars in Aries adds dynamic energy to your service, and can help you get it rolling.
Finally, the lunar nodes recommend that this service aligns with your life purpose. With the nodes in the Axis of Communication – North Node in Gemini, South Node in Sagittarius – your contribution might somehow involve communication or persuasion.
9/21 (Mon)
Yod Supports Soul Aligned Service
Are you excited about empowering a higher cause that aligns with your soul purpose? A "Finger of God", formally known as a Yod, is here to help you! It starts today (9/21), peaks on 10/3 and wraps up on 10/15. It includes Vesta and the North Node on the back end, both pointing to Pluto at the tip.
Vesta represents selfless service to a higher cause. Soul purpose is represented by the North Node. It's in Gemini, indicating that your service might involve learning or communication.
Finally. Pluto represents empowerment. He could also stand for the change being accomplished by the group you're supporting, or the wealth they're sharing with the world.
9/22 (Tue)
Sun Enters Libra / Fall Equinox Chart
The Sun enters Libra, marking the Fall Equinox, at 9:31 am EDT. Regarding Libra, this begins a month where the energies of relationship, creativity and aesthetic appreciation are enhanced.
Seasonal charts show the overall vibe of the next three months. So this Fall Equinox chart will give us helpful insights we can use until the Winter Solstice. Specifically, 4 aspect patterns give us the lay of the land.
Triple Conjunction: Jupiter-Saturn-Pluto
This is the year's most important aspect pattern, and was also in the Spring Equinox and Summer Solstice charts. As I mentioned above, this is the world-shaking trio that help bring us the pandemic and the rise of Black Lives Matter. One of their main effects is to help demolish old structures that no longer serve highest good, and support new structures that do.
I've written extensively about this Triple Conjunction in previous forecasts. Click here to learn much more about it!
T-square: Mercury-Mars-Saturn-Pluto
I interpreted this T-square in my 9/17 forecast above.
Yod: Venus-Vesta-Jupiter-Neptune
Let's set aside Vesta for a moment. That leaves Venus at the tip of this "Finger of God", with Jupiter and Neptune on the back end.
You could this Yod as a creativity booster. Leonine Venus wants to share its artistry with the whole world! Neptune adds divine inspiration, while Capricornian Jupiter contributes joyous expansion and persistence.
What if Venus stands for relationship? Her placement in Leo invites you to have fun together. Jupiter adds the party music, while his placement in Capricorn reminds you to imbibe responsibly. Neptune can help the two of you merge into each other's energy fields, and even provide a mystical experience if you're open to it!
Vesta is almost exactly conjunct Venus – just 4′ apart! Vesta represents selfless service to a higher cause. With all four planets included, this Yod could have you supporting such a cause with your creativity, or serving it in partnership with someone else.
Mystic Rectangle: Mercury-Mars-Lunar Nodes
Mercury and Mars also appear in another Fall Equinox aspect pattern: a T-square with Saturn and Pluto. That T-square offers both opportunity and challenge, but this Mystic Rectangle is 100% harmonious.
What learning or communication best supports your soul purpose? This aspect pattern invites you to dive in! Creative writing gets a strong boost. So does passionate oration, or any other communication that stir the listener's blood.
The #1 Astrology Software for Windows — at an Unbeatable Price!
SOLAR FIRE 9 is the world's leading astrology software for Windows. Earlier versions brought an unprecedented level of ease to casting and working with astrological charts. The current version adds many more calculations, extra convenience features, more interpretive text, and exciting new graphic displays.
SOLAR FIRE 9 contains something for everyone!
For advanced astrologers and professionals, it has a great variety of high-precision astrological calculations and an exceptional degree of user-customization.
For novices, its innovative point-and-click chart interpretations provide an enjoyable way to learn. Many easily explored options will encourage you to experiment with new techniques.
No one sells Solar Fire for less than AstroShaman.
Click here to learn how Solar Fire can supercharge your astrology!
T-Square Peaks
The Mercury-Mars-Saturn-Pluto T-square that started on 9/17 peaks today (9/22) and ends on 9/29.
9/24 (Thu)
Star of David Begins
Astrology's most rare and magical aspect pattern – a Star of David, or Grand Sextile – begins today (9/24), peaks on 9/27, and ends on 9/28. That's only 5 days! It includes Mercury, Venus, Mars, Ceres and the lunar nodes.
If you've read the previous entries in this September 16-30 forecast, most of the following will sound familiar. That's because I've already interpreted every member of this aspect pattern except Ceres in other aspect patterns … and they're playing the same archetypal roles here.
Harmonious, energized creativity and communication are the most obvious themes of this Star of David. The lunar nodes are in Sagittarius and Gemini, the Axis of Communication. Mercury also calls for communication, while its placement in Libra encourages creativity.
Venus is the planet of artistry, and her placement in Leo invites you to be "the performer in the spotlight". Mars, dignified in Aries, adds boldness, courage and initiation into the mix. (He's retrograde, but that doesn't change his fundamentally assertive nature.)
The grain goddess Ceres opens the door to harvest and abundance. Also, in an amazing bit of synchronicity, Ceres retrogrades from Pisces into Aquarius on the last day of this aspect pattern! This could represent the movement from dreaming and imagination (Pisces) into serving your tribe with your unique gifts and talents, as guided by your intuitive hits (Aquarius).
In summary, this brief 5-day window is a great time to reach out and connect with others, entertain them, or share helpful information. (If you're feeling more introverted, this Star of David can light up learning instead.)
Make that amazing life you've been dreaming about real!
My unique combination of modalities, refined through more than 10,000 AstroShaman client sessions, can help you thrive in all areas of your life. And my unusual approach could help you do this faster than you might have thought possible.
9/27 (Sun)
The Star of David aspect pattern that started on 9/24 peaks today (9/27) and ends on 9/28.
9/29 (Tue)
Saturn Direct
Saturn stations direct today at 1:11 AM EDT at 25°20′ Capricorn. The Time Lord turned retrograde about 4-1/2 months ago on 5/11 at 1°57′ Aquarius. It's time to start implementing the serious themes you've been contemplating while Saturn was retrograde.
As I wrote on 5/11, Saturn got a bad rap in ancient astrology – he was even called the "Great Malefic"! But Saturn actually has all sorts of awesome qualities that you can embody.
Would you like to be more mature and responsible? Do you want to excel at planning and implementation, and make the best use of your time? Do you want to manage things well, and eventually become a Wise Elder? Saturn's your guy!
To be fair, Saturn can also be frustrating. He can be the speed bumps that slow you down, the detour that forces you to take a longer route, or the roadblock that stops you in your tracks.
Fortunately, we live in a purposeful universe. Like all planets, Saturn works first and foremost for your higher self. He knows your soul mission. If he runs interference with you, he has a good reason.
One possibility is that he's trying to discourage you from doing something that doesn't serve your highest good. Alternatively, he's offering you a necessary challenge. This lets you prove that you're ready to advance to a new level of growth or accomplishment. No worthwhile hero's journey is complete without initiations!
Sometimes it can be hard to tell whether you should persevere or set a different course. Your mind, sly trickster that it is, can make a good argument either way. When I'm indecisive, I go with my gut. I let my intuition make the call.
This isn't a Saturnian technique. Saturn doesn't comprehend anything beyond the physical realm. But my experience, along with the hundreds of clients I've asked about this, have confirmed that intuitive knowledge is as good as it gets. What better source of information could you possibly have than your own divine self? After all, it created you in the first place, and always knows your optimal course of action.
I've never regretted following my intuitive guidance. When I've had regrets, it was because I didn't follow my inner voice more quickly!
Sign Change
Saturn began his retrograde on 5/11 in Aquarius. About six weeks later, he backpedaled into Capricorn on 7/1. He stayed in Capricorn for the final three months of his retrograde.
Even though Aquarius and Capricorn have radically different meanings, Saturn rules them both. He's the only ruler of Capricorn, and the ancient ruler of Aquarius. This means that you were able to reap different contemplative benefits from these two parts of Saturn's retrograde.
While Saturn was retrograde in Aquarius, I invited you to consider how your structures and habits support your expression as a unique, individuated person. Are you putting your intuitive flashes into practical, effective action? Are you managing your life so that you're serving others with your special talents that you most love to use?
With Saturn backpedaling through Capricorn 7/1 through 9/29, we returned to the core meanings of Saturn. How are you doing in the following areas?
maturity
responsibility
time management
planning and implementation
being the Wise Elder
Conclusion
Because Saturn passed through both Aquarius and Capricorn during his retrograde, he activated a lot of juicy themes for your contemplation. Which ones will it serve your highest good to implement now?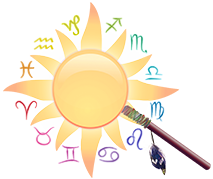 Deepen Your
Insight, Healing & Awakening
Your astrology chart reveals powerful insights into your relationships, career, soul purpose, and much more. Getting a yearly Astrology+ update can show you what's important now!
I also offer Shamanic Healing / IFS, one-of-a-kind Life Coaching, and more. All my services are equally effective in person or long distance.
Whatever your Sun Sign, my forecasts can help you make the best use of the current astrological energies.
All dates and times are in the U.S. eastern time zone. Events are most powerful on the dates listed, but their influence will be active for at least a week before and after.
Everyone is affected by these global transits. However, you'll be most powerfully impacted when moving planets activate sensitive points in your natal chart. Discover how these transits will personally affect you by booking a session with me.
Learn more about my Astrology+ sessions.
Recent Forecasts
Check back around the 1st and 16th for updated forecasts.